Union Minister of State for Home Affairs Kiren Rijiju took part in 'shramdaan' at Naharlagun Railway Station under Swachchta Hi Seva-2018 on Saturday.
Union Minister Rijiju was accompanied by Minister of Land Management, Forest and Environment, SJETA, Women and Child Development Nabam Rebia and local legislator Techi Kaso.
Addressing the gathering, Rijiju said, "We need to change our civic behaviour to keep our village, cities and localities clean and healthy and realising our dream of Clean India campaign."
He asserted that Arunachal Pradesh is one of most beautiful States of the country and "we need to make concerted effort to keep it clean and healthy so that people from outside can enjoy the natural beauty of our State".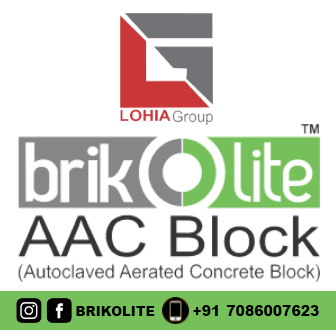 Citing the impact of Swachch Bharat Abhiyan in India and abroad, the minister said, "We need to create awareness about citizens' responsibility and ought to make cleanliness a habit in our life to make our surroundings, workplaces, villages and our cities clean and beautiful from all sides."
He further said that more awareness campaigns must be carried out to motivate the people, especially the younger generations and to realise that cleanliness is not just a part of Government responsibility. He added that clean and healthy environments contribute immensely to the development of the country.
Speaking on importance of cleanliness in railway stations, he said the 'Clean India' campaign has brought revolutionary changes in railway stations across the country which will have huge effect on cleanliness of the country as well. He further asked the railway authorities to maintain Naharlagun Railway Station as one of the cleanest stations in the country.
Calling for mass participation of people in the cleanliness movement, Rijiju said that no work is big or small. "We need to respect dignity of labour and need to change our attitude towards the sanitation workers and give equal respect to their work," he said.
Later, Rijiju flagged off an ambulance provided by ONGC under their CSR project for Papum Pare district.
Speaking on the occasion, Rebia called upon the people to carry forward the Swachch Bharat Abhiyan in mission mode to maintain clean and healthy environment and to make cleanliness part of one's life. He asked the people to have civic sense and stop littering the public places and institutions.
Kaso, Chief Engineer PHE &WS Toko Jyoti, Mission Director SBM (Gramin) Sentum Yomcha and DMO Papum Pare, Dr Subu Tasso Kampu also spoke on the occasion.
Papum Pare Deputy Commissioner Dr. Joram Beda, SP (Capital) M. Harshavardhan, officers from Railways, PHE&WS, heads of departments, administrative officers, school children and staff attended the programme.