Another brand of organic tea, 'Arsla' was launched by Meghalaya additional Chief Secretary, K N Kumar in Shillong on Saturday.
Also read: Meghalaya's organic 'Durama' tea to woo connoisseurs worldwide soon
The organic tea was launched at a function in Shillong Club on the occasion of World Tea Day.
Speaking on the occasion, Kumar who is also the production commissioner, lauded the Arsla Organic Tea Growers and Producers Co-operative Society for cultivating this organic tea and coming up with this brand product, while also encouraging small tea growers in the State to start the cultivation and promote their brand product.
He also assured government support to the tea growers and suggested them to also come up with 'ready to drink tea'.
Kumar said that tea is no longer a commodity product, but a brand product and according to him, small states like Meghalaya has favourable climate condition for tea cultivation.
He also talked about giving employment to women and stated that tea industry is also being dominated by women.
'Arsla' means two leaves. The organic tea is grown in Ri-Bhoi district by the Arsla Organic Tea Growers and Producers Co-operative Society.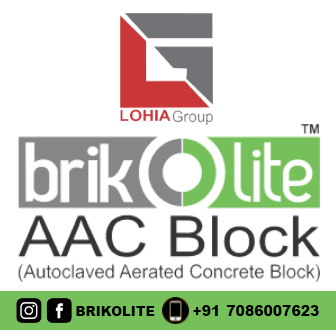 The society has its own tea factory at Umsning. The production started in October this year of about 600 kg, and according to the Society, the production of organic tea is expected between 30 and 40 metric tons per year..
The Society has 38 tea growers who altogether cultivate the 'Arsla' organic tea in 75 hectares of land in Ri-Bhoi district.
The Society produced two types of organic tea, black orthodox, and green tea, priced at Rs 800 and Rs 1,000 per kg respectively.
K W Chyne, the co-promoter of Arsla tea, said that cultivation was started in 2003-2004 by few tea growers with the support of Tea Development Centre. The Centre advised the growers to go for organic tea plantation from 2010-2011 onwards.
The society was formed in 2013 and applied for group organic certification of Arsla tea in the same year.
Meghalaya assistant director (horticulture), Maqbool L Suiam said that the first group organic certification was done for organic tea produced at Mawlyngot area in East Khasi Hills district and Umsning in Ri-Bhoi district during 2009-2010.
He said that apart from Arsla tea, there are four branches of organic tea which include, Urlong, Meg, Denmar, and Lakyrsiew tea.
Mawlyngot has around 50 hectares under organic tea cultivation, and the whole State now has around 150 hectares of land under organic tea cultivation.
The whole of Meghalaya has around 1500 tea farmers, and the total area under tea cultivation is around 2000 hectares including organic.
West Garo Hills, East Khasi Hills and Ri-Bhoi districts are the areas that the State Government is concentrating for organic tea cultivation.