Bangladesh Prime Minister Sheikh Hasina wants India to put more pressure on Myanmar to resolve the Rohingya issue.
"China and India have both backed Myanmar and not pushed them enough to start taking back the Rohingyas. India has sent back some Rohingyas, but we want her to pressurize Myanmar so that they start taking back the Rohingyas from Bangladesh," Hasina told a group of visiting Indian media persons.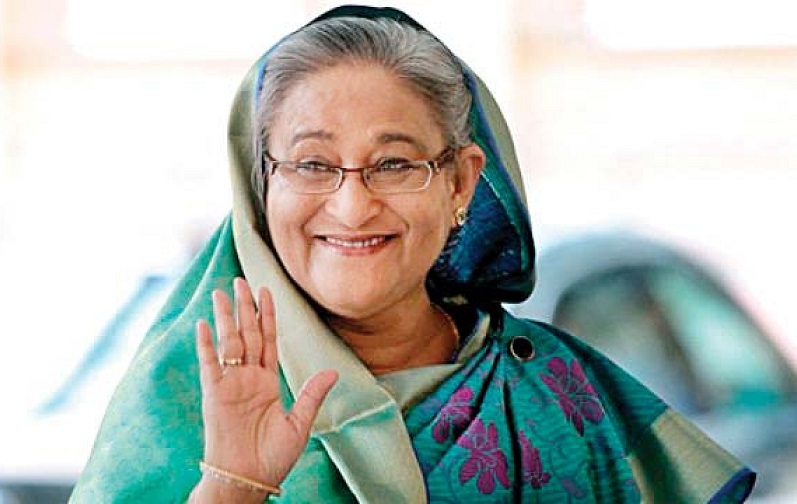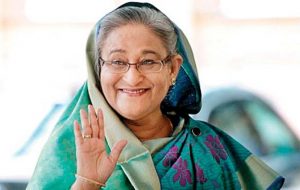 She said the atrocities unleashed on the poor Rohingya people by Burmese security forces compelled them to flee into Bangladesh, but they were Myanmar 's own people.
"Like India had helped us during 1971 war by giving shelter of millions of people, we decided to give shelter to these unfortunate Rohingyas in our country. Myanmar is our neighbour. We don't want to have quarrel with them. We only want to impress on them the need to take back their own citizens," Hasina said.
She said the Rohingyas were not willing to go back because they fear adverse consequences.
"I told Myanmar Government to create a congenial atmosphere. After their arrival we introduced an identity card. Yet there is always danger that someone may misguide these homeless people. Now international community has also started creating pressure," said Hasina.
She sympathized with Aung San Suu Kyi for trying to cope with the conflicts in her country.
"When I see everyone is criticizing her I feel bad. How can I ignore her struggle to make Myanmar a democratic country. But though she is in power, the army have influence over the Government and Myanmar democracy is still in nascent stage," she said.
Hasina, however, insisted that international pressure was needed to push Myanmar to start taking back the Rohingyas.
"I want India should do more to convince Myanmar to take these people back."
The Awami League government is wary that some of these desperate Rohingyas may turn to militancy because they are highly radicalized and don't really fit into the practice of liberal synthetic Islam in Bangladesh.