India has crossed 52,000 mark in COVID19 cases, but in Assam, confirmation of 4 new positive cases in Guwahati on Thursday totally confused the media fraternity of the state.
After Assam health minister Himanta Biswa Sarma's confirmation on the news of 4 new COVID19 positive cases in Guwahati, unconfirmed reports on the details about the patients confused the state's media persons.
Alert ~ 4 persons in Guwahati test #COVID19 + One of them have come from outside Assam, and is in hone quarantine,while 3 are from Guwahati.

??#COVID19 patients in Assam now stands at 53.

??Active cases 18
??Discharged 34
??Death 1

Update at 10.10 pm / May 7#AssamCovidCount

— Himanta Biswa Sarma (@himantabiswa) May 7, 2020
While some media houses reported that a 16-year-old girl was among the 4 cases in Guwahati and claimed she died of COVID19, some others claimed a doctor, Dr Pankhi Dutta, who tested positive in Dubai, as one of the cases.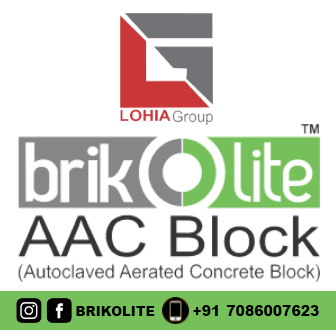 Some of the media reports claimed that Dr Pankhi Dutta is a doctor at Gauhati Medical College Hospital (GMCH).
But her sister clarified that Dr Pankhi Dutta has no connection with Guwahati and she is now fine at her workplace in Dubai.
There was no confirmation from the Assam government or other authorities regarding the death of the 16-year-old girl due to COVID19.
Though the media persons continued to ask the authorities on the DIPR's WhatsApp group and other platforms to clear the air regarding the news on the death, no one reacted.
Health minister Sarma, who is always prompt in updating the COVID19 status, also made no mention about the death of the girl in his latest tweet at 1.06 am on Friday.
In his latest tweet, health minister Sarma just informed about the arrival of 40 students from Rajasthan whom he met at Sarusajai Stadium.
Over 40 students arrived from different parts of Rajasthan and were taken to Sarusajai Stadium, where they shall undergo medical screening. I met them and explained the need to remain cautious.

Today, 4 new cases were reported from Guwahati; in total 8 positive cases on May 7. pic.twitter.com/t76fO2Wy8Z

— Himanta Biswa Sarma (@himantabiswa) May 7, 2020
On Thursday, Assam registered 8 new COVID19 positive cases which increased the total number of the state's positive cases to 53.
With the new cases, the number of active COVID19 cases now stands at 18.
Earlier, a total of 34 COVID19 patients were discharged from various hospitals in the state.
Assam government has so far confirmed only one death due to COVID19.
The first COVID19 victim, who was a resident of Hailakandi, breathed his last at the Silchar Medical College Hospital in April.