Bollywood actress Dia Mirza attended the flag off ceremony of Gaj Yatra at Tura in Meghalaya on Monday at 3.30 pm. Dignitaries stepped out to flag off the Gaj Yatra at 5 pm.
CP Marak, PCCF and HoFF, Meghalaya Forest Dept, addressed the audience at the Opening Ceremony of Gaj Yatra.
At the opening ceremony, students from the St. Xavier's Secondary School perform a beautiful song conveying how we have to be 'Defenders of the Planet'.
WTI ED & CEO, Vivek Menon welcomed all the Dignitaries and Nokmas and guests. WTI Brand Ambassador,  Dia Mirza gave an inspirational speech and motivated the children to carry forward the message of Right of Passage.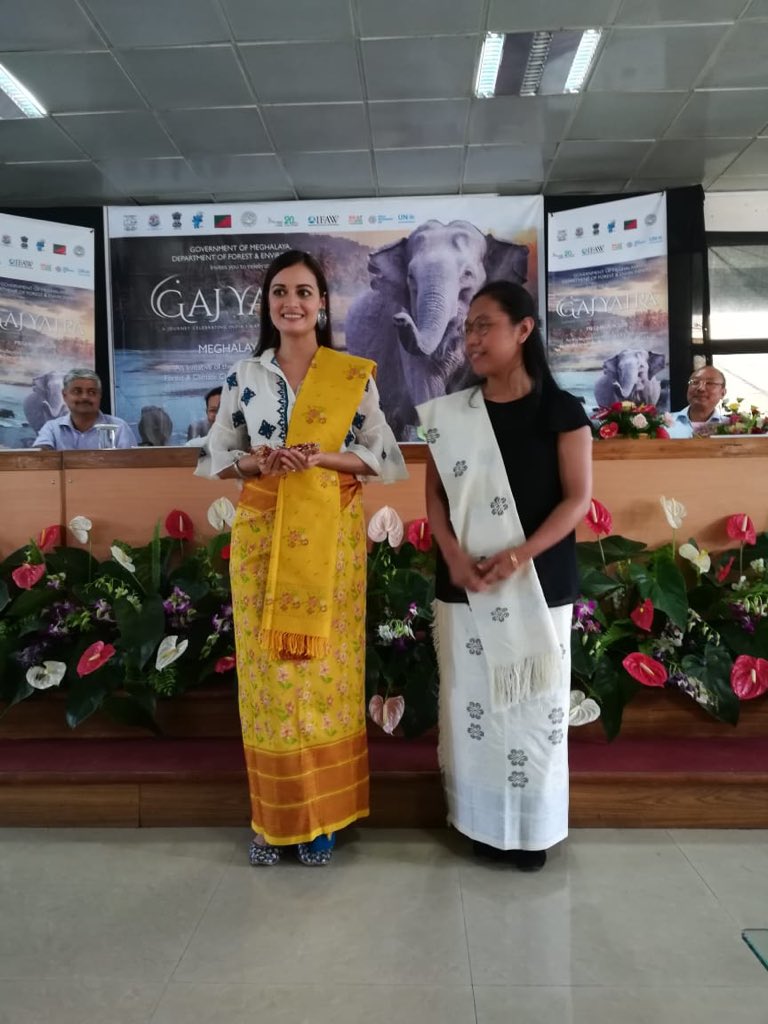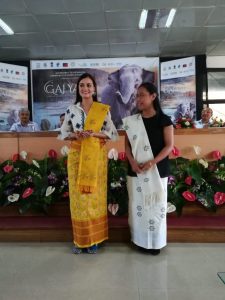 Agatha Sangma presented WTI Brand Ambassador Dia Mirza with a Dakmanda; The dignitaries were presented with Gond elephant paintings; Dignitaries pledged their support for the project.
The Gaj Yatra is part awareness campaign, part celebration launched in August 2017. It is an 18-month road show through 13 states; a confluence of local art, culture and imagination that aims to build a groundswell of public support for India's elephants.
The project highlights the importance of securing elephant corridors – 101 vital habitat linkages across the country that WTI is trying to secure through its Right of Passage project.
The objective of the project is to raise awareness about the shrinking space for India's wild elephants and their corridors.
Gaj Yatra, which is partnered by the International Fund for Animal Welfare (IFAW), is the biggest-ever event planned around India's wild elephants.
Dia Mirza became widely known after winning the Miss Pacific title in 2000. She has played a crucial role in highlighting issues around conserving nature for the mainstream audience.