Bollywood actress Dia Mirza will attend the flag off ceremony of Gaj Yatra at Tura in Meghalaya on May 28.
The programme will begin at 3.30 pm. The function will be held at SMELC building at Dapokgre in Tura. Dignitaries will step out to flag off Gaj Yatra at 5 pm.
The Gaj Yatra is part awareness campaign, part celebration launched in August 2017. It is an 18-month road show through 13 states; a confluence of local art, culture and imagination that aims to build a groundswell of public support for India's elephants.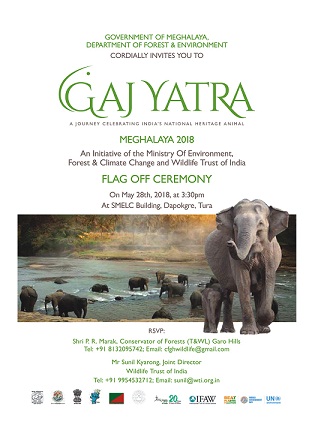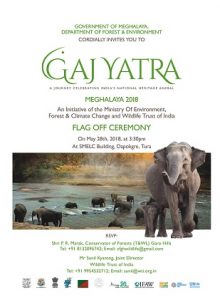 The project highlights the importance of securing elephant corridors – 101 vital habitat linkages across the country that WTI is trying to secure through its Right of Passage project.
The objective of the project is to raise awareness about the shrinking space for India's wild elephants and their corridors.
Gaj Yatra, which is partnered by the International Fund for Animal Welfare (IFAW), is the biggest-ever event planned around India's wild elephants.
Dia Mirza became widely known after winning the Miss Pacific title in 2000. She has played a crucial role in highlighting issues around conserving nature for the mainstream audience.