Krishna, the rogue elephant, which had unleashed a reign of terror in the jungles of Assam's Goalpara, died of cardiac arrest.
The rogue elephant, named "Laden" was tranquilized and trapped on Monday at Rongjuli, and later transported to Orang National Park.
The elephant, later named Krishna, died on Sunday morning.
Also read: Assam: 'Laden' dies in captivity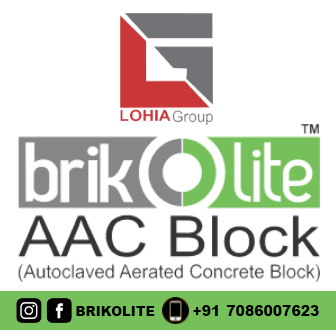 A team of experienced veterinarians, led by Dr. Kushal Konwar  Sarma, professor and dead, Department of Surgery and Radiology, College of Veterinary Science, conducted post-mortem examination of the dead elephant.
Dr. P. K. Roy, veterinary officer, Mangaldai, Dr. Parikshit Kakati, Senior Programme Officer, WWF-India and Dr. Panchami Sharma, Veterinary Pathologist of the Assam State Zoo were also part of the post mortem examination team.
Also read: Death of Krishna: Activist demands removal of Chief Wildlife warden
Although the forest officials are waiting for the detailed autopsy report, preliminary findings indicate cardiac arrest as the cause of death of the elephant.
Also read: Laden is dead – and who is responsible?
A statement issued by the Assam Forest department on Sunday and claimed that the preliminary findings indicate that cardiac arrest was the cause of death of the elephant.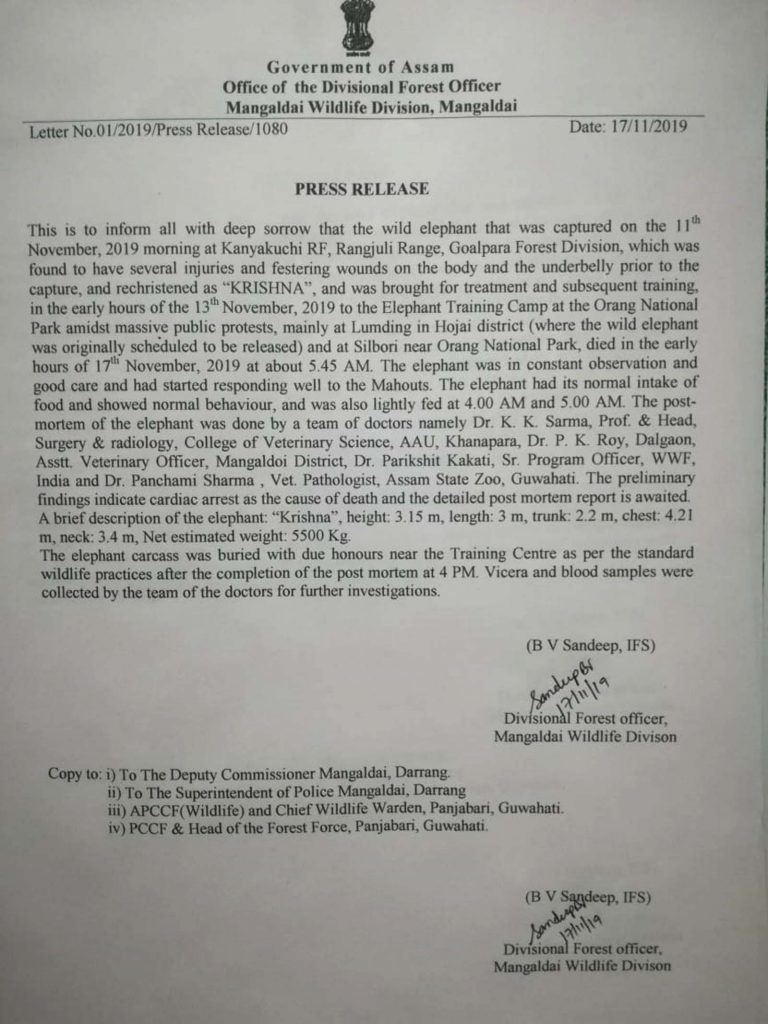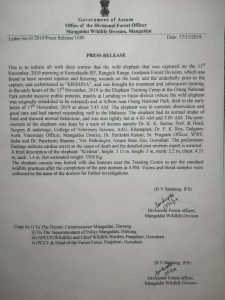 The death of rogue elephant Krishna in Orang National Park drew severe criticism on adherence of the standard operating procedures (SoP) while tranquilizing the elephant.
"The elephant was in constant observation and good care and had started responding well to the Mahouts. The elephant had its normal intake of food and showed normal behaviour, and was also lightly fed at 4.00 AM and 5.00 AM," it stated.
The team of veterinarians found that the tranquilized elephants had several injuries and festering wounds on the body and the underbelly.
The elephant carcass was buried at around 4 pm with due honours near the Training Centre as per the standard wildlife practices after the completion of the post-mortem examination.
"Viscera and blood samples were collected by the team of the doctors for further investigations," said B.V. Sandeep, Divisional Forest officer, Mangaldai Wildlife Division.