With Hailakandi district with a pass percentage of 39.01 (the lowest in Assam), Karimganj with 46.73, and its elder neighbour, Cachar district, with 50.29, the results for the board exams for high school leaving students of Barak valley, has opened up a debate for discussion among academic circles.
Also read: Dhemaji tops merit list of Assam matriculation examination
Not only the three districts found a place among the bottom five, the gap between the private run schools and the government run ones, shows a sorry picture for all and everyone to see.
Also read: HSLC examination: Assamese medium Sishu Niketans continue victory march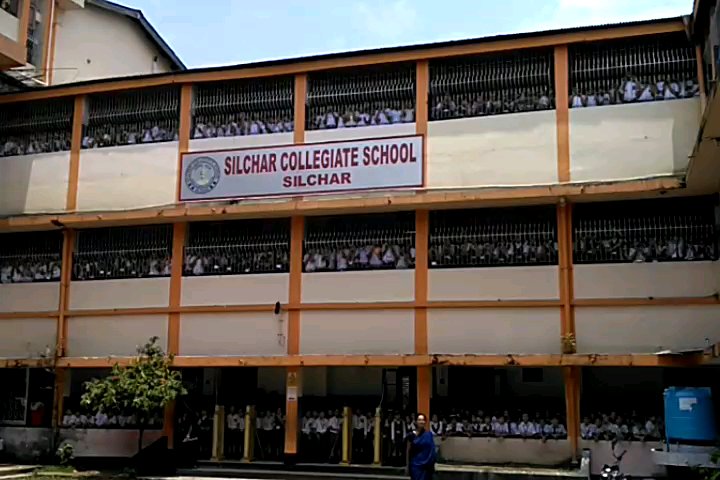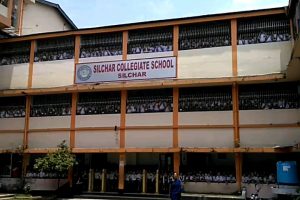 Northeast Now took a sneak peek into this serious issue and visited two schools of Silchar, one a privately run school, while the other, a 156 year old government run school that had stood the time to produce many 'stalwarts' of this region.
Also read: Assam: Post-HSLC results, girl student commits suicide at Hojai
This correspondent took a walk down the corridors of this school and found to its utter dismay that the staff strength has not yet been meted out even after repeated appeals and urges to the state government.
Also read: Assam: Topper, 3 others bring laurels to Lakhimpur in HSLC results
Even more baffling is the dart of specialized subject teachers for which, a teacher on condition of anonymity said, "What to do at times an English subject teacher has to take a Mathematics class, or vice-versa".
Also read: Assam: Gaurisagar girl Debashree Saikia secures 8th position in HSLC
No wonder, the board examination results too for this year declared on May 15 last, have very little to show the town, if not the State. Out of 42 students who appeared, only 21 students could pass the examination and none could get a first division for their efforts. Eight students passed in second division, while the rest 13 in third division.
Also read: Assam: Unofficial circulation of matric results in social media makes mockery of digital world
Speaking to principal of this school, Farhana Sultana Laskar, said, "We lack on many counts, like infrastructural requirements as also manpower. I must also say that our students are less competitive so have been left behind by the achievers of 'other' districts."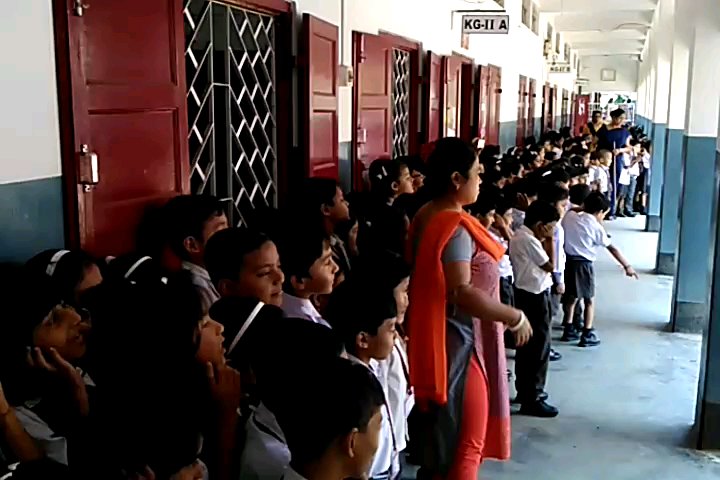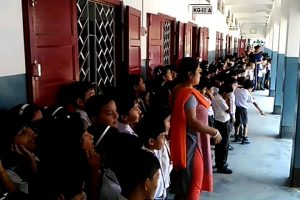 Northeast Now also cross checked the affairs of a private school in Silchar to see whether the results which puts this district's pass percentage at a meagre 50.29 per cent, differs than the government run, schools.
In a narrow pathway that connects the entrance to this school, Silchar Collegiate School, a privately run one, was established in 1974, almost 110 years later than Government Boys Higher Secondary School. Here on a Thursday afternoon, a day after the board examination results were declared, fire crackers were burst in huge celebration for all the students of this school to see. Why not, for out of 139 students that sat for the matriculation examination, 134 got first division and only five students had to contend with second division for their efforts.
Not only that, 51 students got 'distinction' and another 50 were able to get 'star marks'.
Principal of this school, Mandira Dasgupta, talking to this correspondent, said, "I am a bit sad that five students had to get second division, but, happy that we were able to increase the number of students getting distinction, this time round. 30 students got 100 out of 100 in mathematics; all of these bring back my smiles. I believe the mindset needs to be changed and the parents too have to play an active role for our district as a whole to fare well in such exams."
No wonder introspection needs to be done as to where and how this wide gap between private run schools and government run schools, is plugged at the earliest. "The sooner the better, not just for Barak valley, but also, for Assam," said, Partha Chanda, a senior academician.