Bangladesh Industry Minister Amir Hussain Amu's recent announcement during Advantage Assam's Global Investors' Summit that his country is looking to strengthening the trade relation with Assam has come as a breather for traders from Bangladesh.
Traders from the land of river Padma who have set up stalls at the ongoing Guwahati Trade Fair are hopeful that new trade route through the North-east might be opened following Amu's visit.
Tasmim Zobaer, a trader and a designer hailing from Dhaka said, "We are happy that our industry ministry has spoke about improving trade relation with Assam. Even though the North-east is a huge market, our products reach there through West Bengal. This raises cost for us and ultimately we don't take back much. If routes like Dawki in Meghalaya are opened, trade with north-eastern states will become easy and it will be mutually beneficial."
He added that cost of production in Bangladesh is less because manpower is cheaper. Zobaer mainly sells winter garments and also designs them and his brand TZ has demand all across South East Asia and up to China.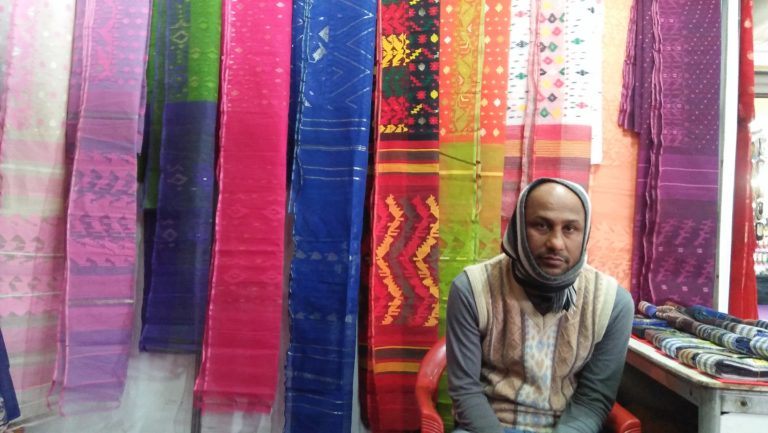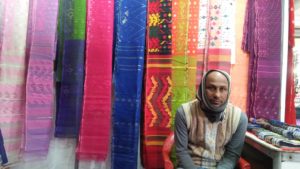 Another trader Mohd Ibon also welcomed the idea of opening a trade route in the North-east. He said, "Opening the trade route will increase demand for our product and will also reduce our cost. Right now, the garments we bring in Assam are ranged between Rs 2,000 – Rs 20,000. However, in places like West Bengal and Delhi, our garments priced between Rs 50,000 – Rs 1,00,000 have great demand."
The traders from Bangladesh are also not happy with the sale of their products this year.
Monirul Islam from Brahmanbaria district in Bangladesh, who has come to Assam for the first time is in two minds regarding a visit next year.
"In three days, I have sold just two lungis. I have very good quality Jamdani, Tangail and Rupsi sarees in my shop. However, these products don't have demand here. So, it is unlikely I will come back to Assam next year," rues Monirul.