Archery has been the traditional game for the tribal Khasi people of Meghalaya. And the game of archery got more attractive with the institutionalization of Shillong Teer.
If you are a regular player of Shillong Teer, this is the right place for you to get Shillong Teer results every day.
The Shillong Teer result — both the first round and second round is updated on this website instantly.
Result of the first round of Shillong Teer is announced at 3.30 pm. And the second round of Shillong Teer result is announced at 4.30 pm.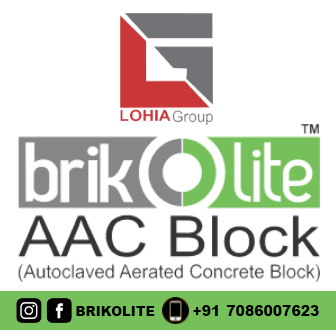 Shillong Teer Result :
The Shiilong Teer Results can also be checked at: https://www.meghalayateer.com/.
The game is simple. One has to select the last two digits of the total number of arrows that hit the target. Whoever gets the number right, is the winner of Shillong Teer.
In the first round, 50 archers shoot 30 arrows. And in the second round, 20 arrows are shot at the target. The Shillong Teer result is based on the number of arrows hitting the targets.
The size of the target should be between 61 cm to 102 cm in height and 66 cm to 127 cm in circumference. The distance of the target from the shooters will not be less than 15.21 meters and more than 30.48 meters.
When a person buys a Shillong Teer ticket, he can win Rs 80 for every Re 1 bet on a number in the first round and Rs 60 for every Re 1 spent on the second round.
If one is able to predict the number of both the first and second round, it is called the 'forecast' and the winner gets Rs 4,000 for every Rs 1.
The state of Meghalaya has more than 5,250 Shillong Teer ticket booking counters across the 11 districts of Meghalaya.
Shillong Teer is a legal game in Meghalaya and is governed by rules framed under the Meghalaya Amusement and Betting Tax Act.
The unique game of Shillong Teer is played from Monday to Saturday. There is no Shillong Teer on Sunday.
Shillong Teer is a legal archery-based game, organized by the Khasi Hills Archery Sports Association. At 3:30 pm, the archery session of Shillong Teer begins at Polo Ground in Shillong.
There are about 12 archery clubs that are a part of the association which organizes the Shillong Teer.
Shillong Teer was legalised in 1982 after the state government passed the Meghalaya Amusements and Betting Tax (Amendment) Act 1982.
In addition to Shillong Teer, the game is played at three different places —Khanapara Teer, Jowai Teer and Ladrymbai Teer.
Hope you have picked up the right number for the Shillong Teer today. Let the Shillong Teer result bring you new hope in your life.
We wish you all luck so that you get to win Shillong Teer today. Let the Shillong Teer result bring you new hope in your life.