The students of Tata Institute of Social Sciences (TISS), Guwahati campus along with the students of three other campuses of the institute have launched massive protest against the authorities' decision to charge tuition fee, dining hall and hostel fee from scholarship students belonging to SC, ST and OBC categories.
The protests which started on Wednesday are being seen as a fight against the supposed privatization of higher education institutes.
TISS has campuses in Mumbai, Hyderabad Tuljapur besides Guwahati.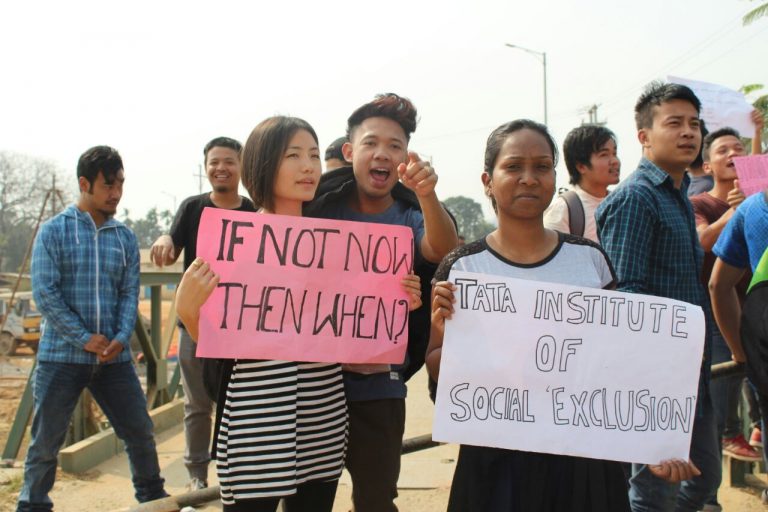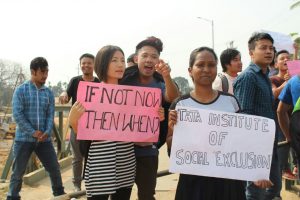 The students of the institute took out a rally, sloganeered and boycotted classes and stalled all academic-related activities. They  claimed that the institute has withdrawn all forms of financial aid to them.
As per the notification released in May 2017, all students who have been enrolled since 2016 are required to cough up a sum of Rs 50,000 per semester towards lodging and food.
All forms of aids for all sections have been slashed by the University Grants Commission on grounds of funds crunch.
The students have said that though negotiations between the student's union and the administration was on throughout the last semester, but the administration is insistent on making the students who benefited from scholarships, to pay the entire fee, including that of the dining and hostel, which amounts to a substantial amount.
"A lot of students will not be able to afford such an exorbitant amount of money, and at this rate, they shall be forced to leave the university. The Guwahati campus will be especially affected because a large number of students  enrolled in this campus are entitled  to this  scholarship," the Joint Action Committee (JAC) of TISS-Guwahati said in a statement.
"The administration on the other hand is quoting a lack of funds as reason, quoting deficit of Rs 20 crore. This is a reason we can't accept because there has been several instances of discrepant use of funds, pointing to a clear lack of transparency," the JAC pointed out.
The students have claimed that the teachers of the institution are in solidarity to their cause though they can't support them openly.
"Our professors also support us on this issue. Most of the professors are working here on contractual basis and their contract can be revoked anytime. They are also not receiving their salaries on time. They are with us in spirit but they can't support us openly because that might cost them their jobs," Snehasish Das, a BA final year student of the institute told Northeast Now.
Saying that the present government at the Centre is not encouraging students studying social sciences, he said, "There have been fund cuts to social science institutes because the present government doesn't want social science to grow. They see social scientists as a threat because they work for the marginalized class. Social scientists can come up different ideas, economic and social policies to challenge the government and they don't want that."
The students have said that their protests will continue till their demands are met by the authorities.