Freelance journalist from Delhi, Mandeep Punia, who had 'exposed' the role of BJP in the violence that broke out at Singhu border near the National Capital on Friday (January 29) was allegedly thrashed and later detained by the police late on Saturday night.
Mandeep Punia was allegedly thrashed and detained by the Delhi Police just hours after he went live on Facebook, 'exposing' the alleged nexus between the Delhi Police and BJP workers, who caused large-scale violence at the farmers' protest site on Friday.
Punia, shared 'evidence' that 'establishes' links between the perpetrators of violence on Friday and ruling BJP in the Centre.
Punia had alleged, "A mob comprising 50-60 people arrived carrying the Tricolour. They began abusing farmers and threatening to teach them a lesson. Soon, they started pelting stones."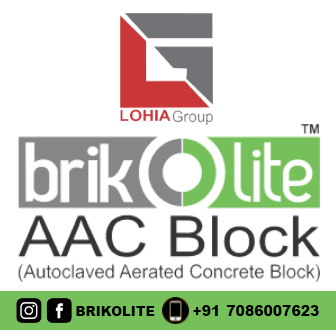 "2,000 cops were just providing them with back-up. The mob were pelting stones while the Delhi Police provided them with back-up. They even hurled petrol bombs and attempted to burn tents accommodating women protesters," Punia alleged.
The Truth of Goons, who attacked farmers at Singhu Border & their BJP Connection- #MandeepPunia exposes the Delhi Police, but Delhi Police finds it as an obstruction in its duty??#ReleaseMandeepPunia pic.twitter.com/6rZMDCnQ7C

— Dr Vineet Punia (@VineetPunia) January 30, 2021
Delhi Police detained Mandeep Punia, alleging that he had misbehaved with a station house officer (SHO) at the Singhu border.
A purported video of the incident shows a group of policemen forcibly taking Punia away.
According to eyewitnesses Mandeep Punia was brutally beaten up by the police and was taken to the Alipur Police Station.
The police has lodged an FIR against Mandeep Punia.
A journalist covering #farmersprotest in the national capital ? #MandeepPunia pic.twitter.com/zDfSPtYIun

— vijaita singh (@vijaita) January 30, 2021
Meanwhile, following the detention of Mandeep Punia, support and call for his immediate release flooded social media.
Swaraj India leader Yogendra Yadav said, "I have known Mandeep to be a passionate and committed journalist. Picking up someone like him, without any legal basis, is another instance of growing threat to free media."
Just not done.
I have known Mandeep to be a passionate and committed journalist.
Picking up someone like him, without any legal basis, is another instance of growing threat to free media.
Release Mandeep Punia immediately. pic.twitter.com/CQmheGqAU4

— Yogendra Yadav (@_YogendraYadav) January 30, 2021
We need to support journalists like #MandeepPunia because today some of the best journalists of India are working independently. And some of the best stories are being filed by those who struggle on the field without any institutional/financial backing. 1/2 #FreeMandeepPuniya

+

— Priyanka Dubey (@writetopd) January 31, 2021
At the height of covering Maoist insurgency, when journalists with small organisations/freelancers were getting picked up all time in other states, we would be somewhat assured of safety since we were based in Delhi. Not anymore #MandeepPunia

— Rahul Pandita (@rahulpandita) January 31, 2021
Not just legally/morally wrong, it's foolish to shoot the messenger. Even though I've been following the #farmersprotest, I didn't know who #MandeepPunia was, now he's trending! His videos will go viral. Whoever is strategising the 'handling' of the protest, is making it worse. https://t.co/BXZAsEZ290

— TheRichaChadha (@RichaChadha) January 30, 2021
. #MandeepPunia did Hindi journalism from the prestigious Indian Institute of Mass Communication in 2017-2018. He belongs to Jhajjhar in Haryana.
Crush dreams and career with FIRs, New India it seems. https://t.co/fL9pbevHtJ

— vijaita singh (@vijaita) January 31, 2021
#MandeepPunia a bright young journalist, a pass out from IIMC, have read some of his reports & met him twice, according to his friends who witnessed him being taken away forcibly by Delhi Police while he was reporting on farmer protest. His whereabouts unknown, hope he is safe.

— ????? ?????????? ????? ???????? Rajesh Priyadarshi (@priyadarshibbc) January 30, 2021
Latest update on Mandeep Punya,#MandeepPunia pic.twitter.com/KmizBQRx25

— Sneh (@Advocate_Sneh) January 30, 2021
Journalists doing their job are detained but those spewing venom and hatred are out.
Welcome to New India. #MandeepPunia #JournalismIsNotACrime

— Purva Chitnis (@ChitnisPurva) January 31, 2021
He is brave. He is warrior. And most important he is a good human being. Look at his smiling face.
Soon, he will be with us and between the farmers covering the #FarmersProtest, what he usually do.
More power to @mandeeppunia1 ??#MandeepPunia#ReleaseJournalistMandeepPunia pic.twitter.com/m01PjQju5X

— Daya sagar (@DayaSagar95) January 31, 2021
Also read: Lids off Arnab Chat Gate, is national security under threat?