Indian government's guidelines on cross border electricity trade has affected Dagachhu and Khonlongchhu projects in Bhutan, Kuensel reports.
Quoting Bhutan's economic affairs minister Lekey Dorji, the newspaper reports that the government of India has formed a committee to review issues arising from its guidelines on cross border electricity trade.
Dorji was addressing media on Friday.
He said that the Indian power secretary, Ajay Kumar Bhalla has assured that power transaction between the two countries will never be an issue. This was confirmed following the recent visit of the power secretary in the country.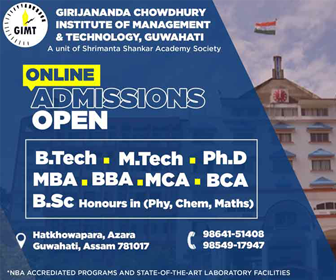 He said that the two governments are working to resolve issues that would impact hydropower development in the country.
The concession agreement for Kholongchhu project is still on hold because of the issues with guidelines on cross border electricity trade, which the Indian government issued on December 5, 2016.
Since November 2015, the project has not been able to finalise the contract for the main package, which includes the dam, powerhouse and a headrace tunnel.
Kholongchhu is built on a joint venture modality between Druk Green Power Corporation (DGPC) and Satluj Jal Vidyut Nigam (SJVN), meaning that the two public sector companies will hold 50 percent equity shares each.
The financing modality is to be done on a 70 percent loan and 30 percent equity basis.  This means that DGPC and SJVN would be investing 15 percent each to make the 30 percent equity. The two investors however, will have to avail a combined loan for the remaining 70 percent of the project cost. DGPC's 15 percent equity would come in as grant from the government of India.
But the impact of the Indian cross border electricity trade is not just on the JV projects.
Dagachhu, which was commissioned in 2015, is also facing problems related to market access. Dagachhu was built on Public Private Partnership (PPP), first of its kind, where DGPC holds 59 percent of equity, India's Tata Power Company Ltd holds 26 percent and the National Pension and Provident Fund (NPPF) the remaining 15 percent. Tata Power buys the power and sells it in the Indian market. Market access has been an issue since the guideline came into force.
The guideline that India issued on December 5 states that companies fully owned by the government of countries concerned, those that are funded by India and those having 51 percent equity investment of Indian public and private companies can export power to the Indian market after obtaining a one-time approval from the designated authority in India.
This is for projects that are built or being built on inter-governmental modality, where import or export of electricity is agreed between India and Bhutan.  The tariff for such transaction is also determined through government-to-government negotiations, and the guidelines states that appropriate authorities in India also must adhere to such transactions.
However, the guideline states that any other participating entity shall be eligible to participate in cross border trade of electricity after obtaining approval of the designated authority on a case-to-case basis. This is for JVs and PPP projects because Indian Public sector companies are not likely to hold 51 percent of the shares.
But there is a provision which states that cross border trade of electricity can be extended to other categories of contracts based on review by Ministry of Power in consultation with Central Electricity Regulatory Commission of India.
Sources from the DGPC also said that a proposal to allow unlimited market access for power generated through Dagachhu has also been put up.