The Dragon Kingdom of Bhutan, which remained as a cocooned Himalayan nation, has started to emerge as the new hub of Marijuana-based drugs smuggling.
Jawans of the 37th Battalion of the Sashastra Seema Bal (SSB) on Saturday nabbed two Bhutanese nationals along the international border at Samrang with a consignment of marijuana (ganja), a drug which is high in demand in India.
Interrogation of the two Bhutanese drugs smugglers has brought to fore that more than five organized smuggling networks operate along the Bhutan-India border. The smugglers make the best use of the open international border and smuggle in huge consignments of ganja to Assam and North Bengal.
The two smugglers identified as Lekjay and Meto Tshering has confessed that they have been regularly smuggling in ganja consignments to Mangaldoi and Guwahati. The drugs consignments are subsequently transshipped to Bihar and eastern Uttar Pradesh.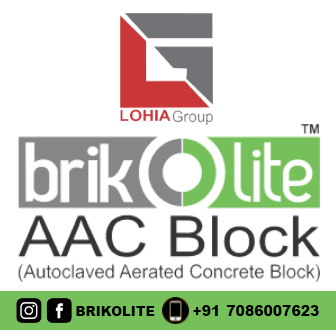 Also read: Delhi mulls constructing border road, barbed fence along 699-km Bhutan border
The two Bhutanese smugglers and the ganja consignment were later handed over to Bhutan Police. SSB officials and a team of Assam Police interrogated both the Bhutanese nationals before handing them over to Bhutan.
Inspired by the high demand of the drug in Bihar and Uttar Pradesh, a large number of Bhutanese nationals in the southern slopes of Bhutan are reportedly extending shelter and logistic support to the drugs smugglers. Taking advantage of the open border, drugs smugglers are using Bhutan's territory to carry out smuggling activities in Assam and North Bengal.
Also read: Bhutan vehicles continue to be "killers" on Assam roads
In June 2016, the SSB had seized 300 kg of marijuana following a raid in Boha village in West Kameng district of Arunachal Pradesh. The seizure close to the Bhutan border was the first confirmation that Bhutanese nationals were engaged in drugs smuggling to India.
According to reports, cannabis is remarkably prolific in Bhutan, and can be found growing wild throughout the country. Traditionally, Bhutanese farmers have been using marijuana for fattening of pigs.
As per data of the International Narcotics Control Board, there has been increase in production of marijuana in Bhutan. Surprisingly, there has been very less number of seizures of the drug in Bhutan.
Reports in the open sources suggest that in 2010, a total of 4 kg of cannabis was seized by the Bhutanese authorities, and by 2011, the figure had risen to 75 kg. Bhutan's first arrest for drug abuse occurred in 1989 in Gelephu (close to Assam border), where a man was arrested for abusing cannabis.
The new drug smuggling menace may now force New Delhi to enforce "strict security regulations" along India's 699-km long "open border" with Bhutan.