The World Health Organization (WHO) has morphed into a hotbed of simmering controversies. The UN health body chief Tedros Adhanom Ghebreysus has openly kowtowed to China, resulting in American annoyance in particular. That said, now is the time to keep controversies aside and assess the merits of the health body's recent recommendations.
The WHO has admitted that the pandemic is here to stay and there might never be a 'silver bullet' in the form of a reliable vaccine. Despite nations conducting vaccine trials, in other words, there is no guarantee that a medical solution shall be found soon – or ever.
Ghebreysus, the first non-medical doctor Director-General of the WHO, reminded reporters that when the Emergency Committee had met three months earlier, the world had seen three million COVID-19 cases and more than 200,000 deaths. "Since then", he informed, "the number of cases has increased more than five-fold to 17.5 million, and the number of deaths has more than tripled, to 680,000".
So, what are the organisation's recommendations for the suffering nations? Some of its key recommendations are that countries must "engage in the Access to COVID-19 Tools (ACT) Accelerator, participate in relevant clinical trials, and prepare for safe and effective therapeutics and vaccine introduction." "For now", Tedros was quoted on news.un.org, "stopping outbreaks comes down to the basics of public health and disease control".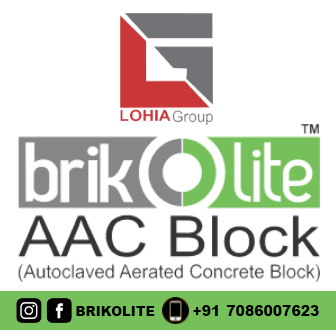 What the organisation is saying is that society must do what it can to keep the spreading of the pandemic in check. Tests must be conducted on a war footing. People must wear masks on a day-to-day basis. They must wash their hands regularly and follow all other basics of personal hygiene.
Critics of WHO might say that the WHO cannot convey messages of substance any longer. The fact, however, is that countless people are becoming increasingly indifferent to the need of being circumspect as the pandemic claims victims worldwide.
They may have surrendered to destiny. The issue could be as simple – and dangerous – as not wearing a mask because it makes breathing less comfortable. Whatever the reason might be, reminders are necessary. And, that is why WHO must be heard seriously.
On an earlier occasion, the chief had said that the spike in certain countries was partly due to the younger lot "letting down their guard during the northern hemisphere summer." "We have said it before and we'll say it again: young people are not invincible", he told the media, adding, "Young people can be infected; young people can die, and young people can transmit the virus to others."
While youthful energy is a positive quality, recklessness in many youngsters is its antithetical reality. Disobeying advice comes naturally to those who find them restrictive, which may not cause considerable damage in many situations while being lethal during a pandemic.
A young man who neither wears a mask nor follows the basics of hygiene can get infected, fall sick and need ventilator support. If he is unlucky, he may not walk out of the hospital with his life intact.
One sentence can summarise the WHO's message. Caution is mandatory for self-preservation.