Assam Governor Prof Jagdish Mukhi attended a public meeting which was held to mark the beginning of the celebrations of 125th anniversary of Swami Vivekananda's epoch-making speech at the World Parliament of Religions at Chicago in 1893 at a programme held at Vivekananda Hall at Ram Krishna Mission in Guwahati on Tuesday.
The Governor said that Swami Vivekananda through his speech played an important role in introducing Hinduism to the western world.
His historic speech in Chicago on September 1893 delivered with crisp logic and scientific insight, attracted attention worldwide.
The speech earned him a two-minute standing ovation from the present dignitaries and the title of 'the cyclonic monk of India'.
Though the speech was delivered 125 years ago, it is relevant even today, the Governor professed.
Prof Mukhi said, "Swami Vivekananda's historic speech delivered at the Parliament of the World's Religions is etched in our memories. The issues addressed in the speech by Vivekananda, the meaning of religion and the importance of restoring peace and harmony in the world, are values that children today need to inculcate."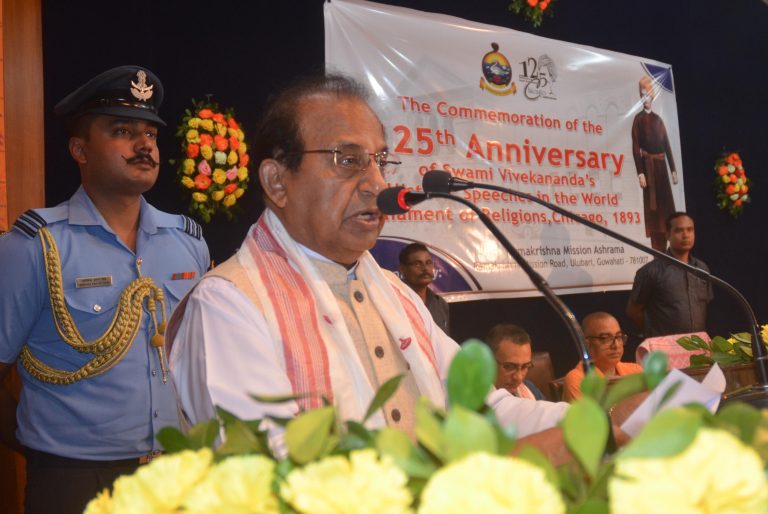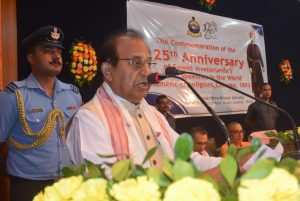 The Governor, moreover, stressed that the solemn ideas of 'Swamiji' are still relevant in present day society and Ramakrishna Mission has been carrying forward this spirit of enlightenment all over the world for more than hundred years of its existence and creating awareness among the people of all classes particularly among less privileged.
He also hailed the role of Ram Krishna Mission in amelioration of the less privileged people and teaching them to rise and awake and assert themselves of their rights in the society without fear by following the teachings of Swami Vivekananda.