The MLA Cup inter-panchayat football tournament got underway at the Koilakhat playground in Bokakhat of Golaghat district of Assam.
The tournament is being organized under the patronage of Assam Minister Atul Bora.
The tournament assumes significance that Minister Bora has taken keen interest in the tournament ahead of the ensuing panchayat elections in the State.
Assam Agriculture Minister and the local legislator of Bokakhat, Atul Bora ceremonially inaugurated the football tournament at the Koilakhat playground in Bokakhat on Saturday afternoon.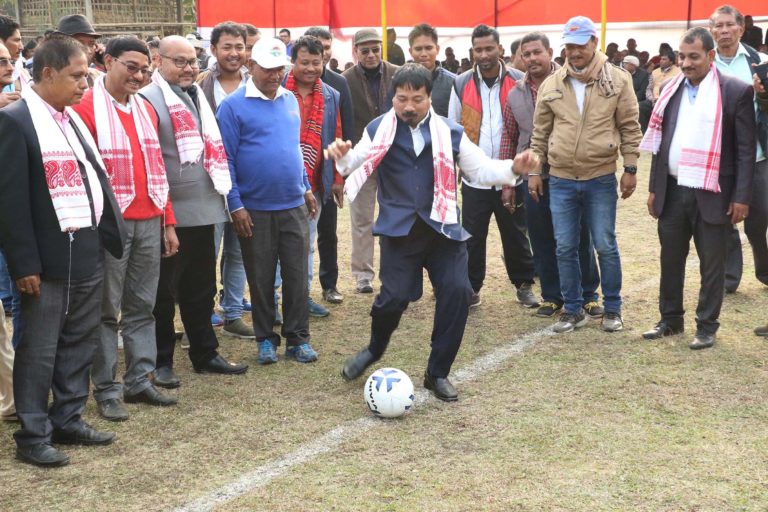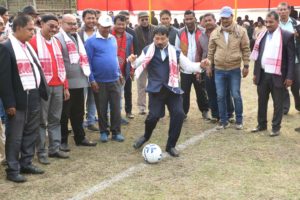 The tournament is being organized in five groups of the 20 village panchayats of Bokakhat constituency.
The inaugural match was played between Moimaki village panchayat XI and the south Kaziranga village panchayat XI.
The inaugural programme was also attended by State secretary of Bharatiya Janata Party (BJP, Daba Pradip Bora, manager of NRL, Mintu Handique, Golaghat ADC Utpal Doley, Superintendent of Police manabendra Deb Roy, SDO (Civil) Dhiraj Das, central organizational secretary of Asom Gana Parishad (AGP) Dilip Saikia, executive members Jibeswar Bora, Chandra Sarma and Jatin Nath, district AGP president Jagat Kalita, president of All Assam Journalists'Union Jitu Sarma Rajkhowa, among others.
Minister Nora inaugurated the playground by cutting the ribbon and lighting a lamp. He also took the first kick of the football to declare the tournament open.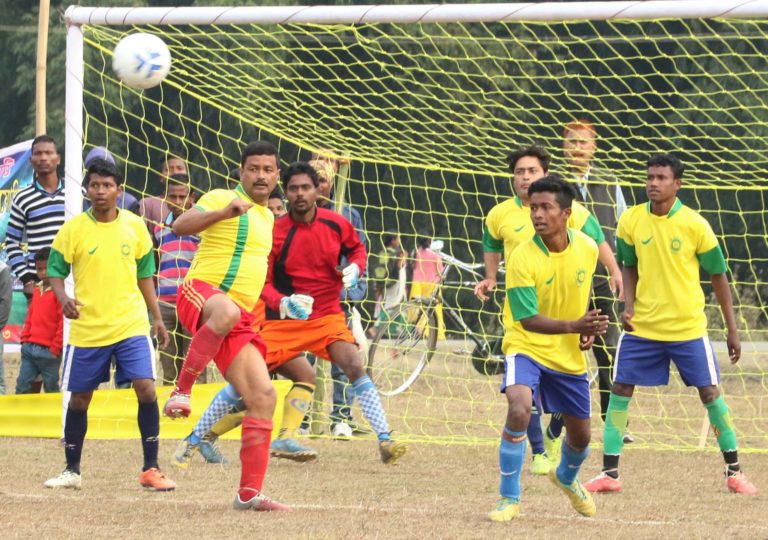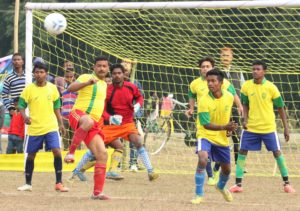 Minister Bora was also introduced to the players and he honoured the veteran players by gamosas.
The remaining matches of the tournament will be played at Bokakhat public playground, Borjuri Mohuram Path playground and Badulipar playground.
During his address in the inaugural function, Minister Bora said the tournament is an attempt to give opportunities to the sporting talents hidden in remote villages of the State.
Notably, Moimaki village panchayat XI defeated South Kaziranga village panchayat XI by 1-0 goal in the inaugural match.