Of late a letter issued to the Indian Government from UN's Office of the High Commissioner for Human Rights (OHCHR) on concerns about alleged human rights has got everybody talking.
While many dismissed the letter by stating that it was an unwarranted interference, a letter based on inadequate information, there is a need to revisit the letter to understand if it can be brushed off so easily.
The letter was written on July 11 by special rapporteur on minority issues Fernand de Varennes, special rapporteur on contemporary forms of racism, racial discrimination, xenophobia and related intolerance E Tendayi Achiyume, special rapporteur on the promotion and protection of right to freedom of opinion and expression Daid Kaye and special rapporteur on freedom of religion or belief Ahmed Shaheed, from the OHCHR's Geneva headquarters.
The letter has categorically linked their concern to the ongoing process of updating the National Register of Citizens (NRC) 1951 in the State.
The letter stated that on the basis of information from various civil society organizations, they are concerned that the process of NRC updating process should not be biased against any particular community and nobody should be left out based solely on their identity.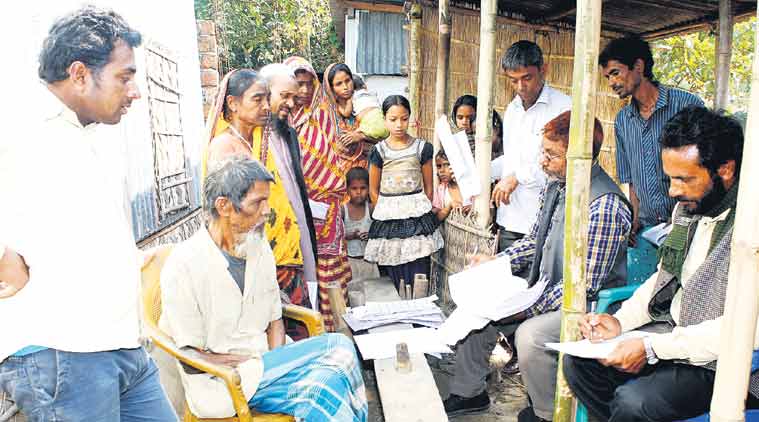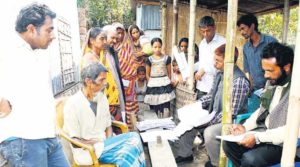 The letter asked the government to respond with a detailed account of what will happen to those whose names will be left out of the final draft.
While for many in the State, this was a diversionary intervention, others are glad that an international organization will be further monitoring the process of NRC updating.
Since the publication of the first draft of NRC on December 31, 2017, much water has flown.
While in the very first draft, a large number of people were left out, many who made it to the first draft will be again dropped from the final draft because of the verifications that followed.
Names of about 1.15 lakh people will be left out from the first draft.
Of this, 65,694 cases are of family tree mismatch and 48,456 cases are of married women who have submitted panchayat certificates.
Along with this 1,25,333 names of D-voters will be left out and along with them the name of their family members will also be left out till the time they get clearance from the Foreigners' Tribunal.
While on preliminary reading the entire process will seem to follow strictly laid down rules, there is a need to take a closer look.
To start with the worst affected by the procedures are women. A large number of D-voters are women who are practically soft targets.
In a patriarchal set up, the woman has to prove her linkage to her father and to her husband.
Assam has a large number of women who were married young and whose names were not enumerated in the voters' list along with their fathers' names.
Given no share in property, they have no land documents in their names.
Many have never been to schools.
In such a scenario, if the certificate issued for them by Panchayat is declared invalid, the women find themselves in very difficult situation.
This is exactly what is happening.
Even after Supreme Court ruling that the Panchayat certificates are valid subject to further verification, women in many places are asked to provide documents collected before December, 2015.
If they had such documents in the first place, they would not have depended on the panchayat certificates.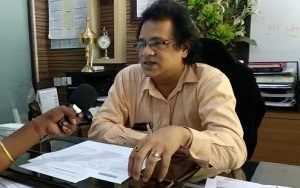 Secondly, two new notifications by Prateek Hajela directed that along with the declared foreigners and D-voters, the names of their family members should also be left out.
While Hazela later tried to clarify that the names of the members should be left out only if the tribunal took note, but the damage was already done.
At lower levels, lists were being prepared of the names of the family members of D-voters.
Even those who got clearance from the tribunals were being issued notices again.
Here, it is to be remembered that notices of D-voters have been issued to Army personnel and government officials many times.
Serious questions have been raised about the way the surveys to find D-voters have been carried out.
Most cases of declared foreigners have been declared ex-parte.
And interestingly many declared foreigners could provide enough documents to be included in NRC!
The government must clarify if the tribunals can override the NRC process.
This in fact points to gross procedural lapses.
How can a person provide enough documents to be included in NRC but still be marked a D-voter or declared a foreigner?
Their family members being left out without any prior trial is again a travesty of justice.
Further the order will also contravene section 3(1)(a) of the Citizenship Act of 1955, which grants citizenship at birth in India on or after January 26, 1950 but prior to July 1, 1987.
The letter further states that the process should not result in statelessness.
These are concerns that merit seriousness.
While many are of the view that the international body is not fully aware of the situation in Assam, the issues raised by it are not completely baseless.
We are all hopeful that the complete NRC will not contain the names of any illegal immigrant, but at the same time will not leave out the names of genuine Indians.
In such a scenario rather than looking for conspiracies that the UN letter is aimed at thwarting the process, let us move ahead believing that the international organisation also aims to ensure that no violation of human rights takes place while updating the NRC.
Parvin Sultana is an assistant professor in Pramathesh Barua College, Gauripur. She can be reached at:[email protected]