Biplab Kumar Deb, president of the Tripura Bharatiya Janata Party (BJP), who is going to take oath as the Chief Minister of Tripura on March 9, visited various temples throughout Tripura to take blessings.
He was accompanied by his wife and children. Prime Minister Narendra Modi and Chief Ministers of BJP-ruled states besides top leaders of the party are supposed to be present in the oath-taking ceremony to be held in the Assam Rifles parade ground.
Deb had visited the Chatudas Devata Temple and Mata Tripusawri Temple at Udaipur from where he hails.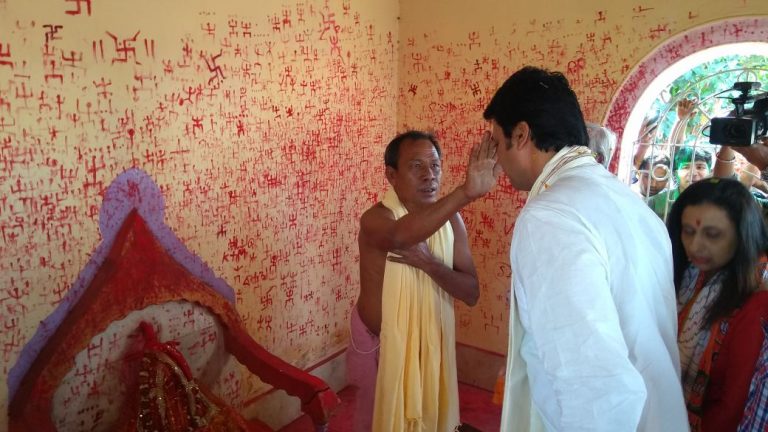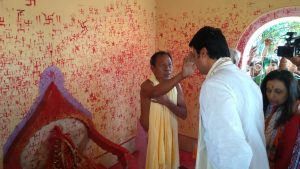 The State administration and police are busy in preparation for the oath-taking ceremony and security of the VVIPs.
Meantime, the scheduled examination of the Madhyamik Board on March 9 has been deferred to the following day.
Deb reiterated that it is not the culture of his party to attack and show intolerance towards the opposition.