The State Election Department in Tripura is all geared up for smooth counting of votes for the 59 Assembly constituencies across the state on Saturday.
Interacting with the media in Agartala on Thursday evening, Chief Electoral Officer (CEO), Tripura, Sriram Taranikanti said counting of votes would be held in 20 counting centres for the 59 seats.
Meanwhile, the state police have set up a three-tier security system to prevent any law and order situation.
The entire counting proceeding will be conducted through webcasting and electronic surveillance through CCTVs will monitor every nook and corners of the counting centres.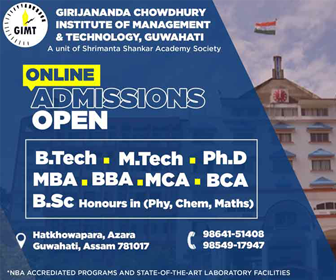 The CEO further informed that apart from one general observer in each counting centre there will be micro observers in each counting tables.
He further said there are a total of 27 general observers and eight police observers to oversee the security arrangements during counting day on Saturday.
As per standard procedure, postal ballots will be taken up for counting first following by counting of EVMs. Apart from this, one VVPAT of each 59 Assembly constituencies will be counted and selection will be done on random basis.
The CEO also said he had a meeting with representatives of all political parties and appealed them to maintain peace during and after counting of votes.
Meanwhile, the CEO also disclosed that the final polling percentage in the State stood at 91.57 per cent.