Tripura Chief Minister Biplab Kumar Deb has ordered an inquiry into the demolition of the statue of former State Deputy Chief Minister and CPI (M) stalwart Baidyanath Mazumder.
Also read: Attack on statues continues; Tripura CPI-M stalwart's statue damaged
The demolition of the statue triggered spontaneous protests from all quarters cutting across party lines.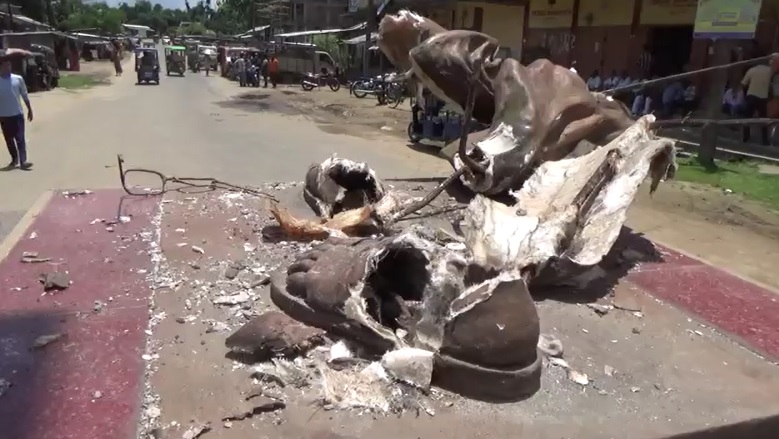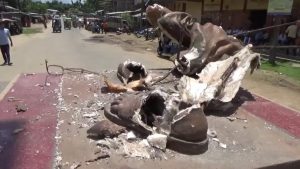 Even the Kailasahar unit of Bharatiya Janata Party (BJP) protested the act of vandalism and demanded an investigation.
Responding positively to the demands, the Chief Minister on Friday spoke to DGP Akhil Kumar Shukla and directed him to institute a time-bound inquiry into the demolition of the statue and bring the culprits to book.
Baidyanath Mazumder had been a five time MLA of the CPI (M) from the Chandipur Assembly constituency under the Kailasahar sub-division from 1978 to 1998 and was Deputy Chief Minister of the State between 1993 and 1998.
He had died at the age of 88 in the year 2011 and his statue was erected in 2012, but a group of unidentified miscreants had demolished the statue on Wednesday night in Unakoti district headquarters Kailashahar, 180 km north from Agartala.
Also read: Tripura: Parties flay razing of communist leader's statue
This has evoked sharp reaction from all political parties across the State.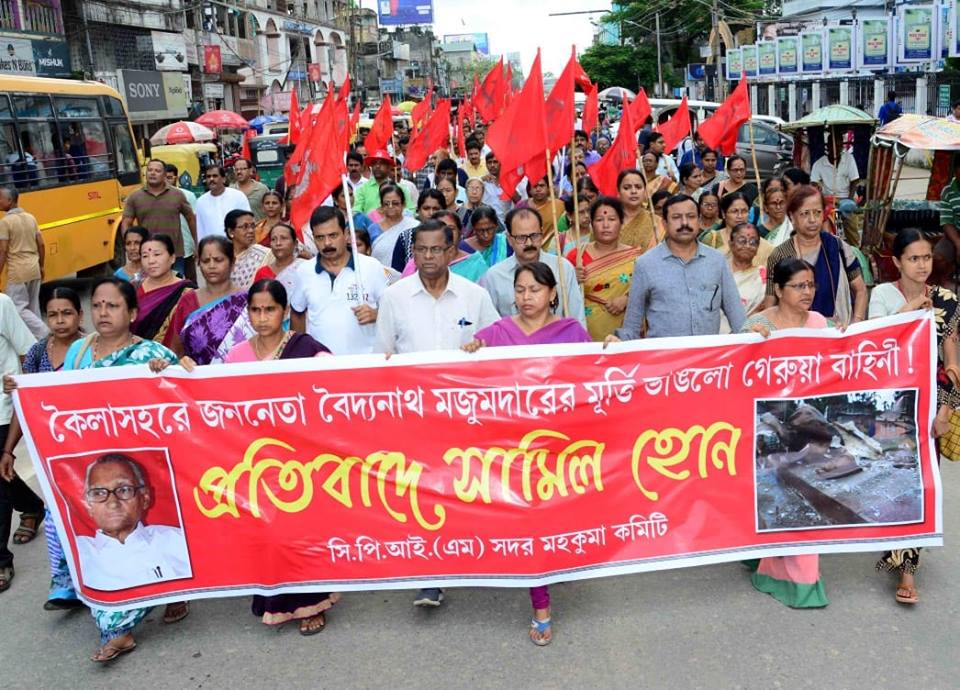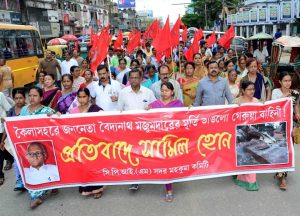 Tripura BJP's general secretary Nitish Dey, opposition Congress Tripura Pradesh chief Birajit Sinha and all top leaders of Communist Party of India-Marxist (CPI-M) have separately demanded the arrest of the miscreants.
All these parties have organized protest rallies in Kailashahar and asked the police to arrest the perpetrators.
It may be recalled that within days after the BJP had grabbed power in the State, two statues of Communist icon Lenin were pulled down.
A five-foot high fibre glass statue of Lenin was toppled at Belonia while a smaller figure was razed at Sabroom.
The Left had been in power in the State for 25 years until being ousted by the BJP in March this year.