Maharajkumari Kamal Prabha Devi, the mother of Tripura deputy CM Jishnu Devbarma, passed away on Thursday at Nagaon in Assam.
Her mortal remains will be brought to Agartala on Friday night.
She was the youngest sister of Tripura's last king Maharaj Bir Bikram Kishore Manikya Bahadur and was born in 1915.
She was 105 and was suffering from old-age ailments.
Even though she came from the Tripura's royal family, Kamala Prabha Devi, however, was more famous for her paintings and other artistic accomplishments.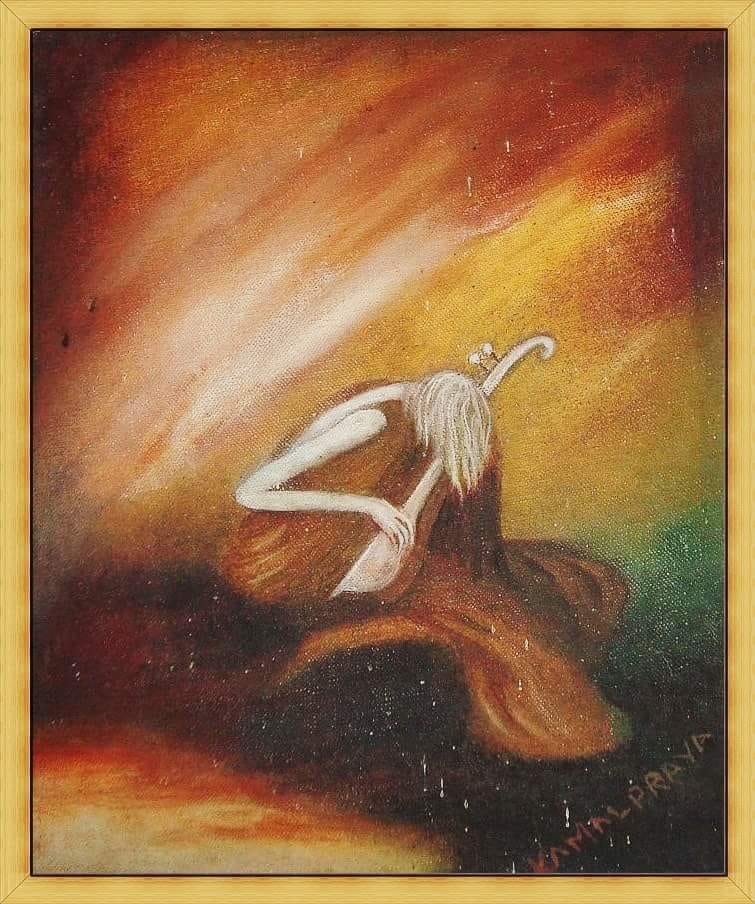 She was a singer, composer, writer and screenplay writer and made a name for herself as a successful artist.
"With Kamal Pradha Devi's death, an era has ended," said Salil Debbarma- a member of the Tripura royal family.
Kamal Pradha Devi's husband Ramendra Kishore Deb Varma was the chief secretary of Tripura.
She has three daughters and one son and since 2003 she was living with her eldest daughter Dhriti and son-in-law Bimal Baruah in Nagaon.
In his condolence message, Tripura CM Biplab Kumar Deb said, "Saddened to know the passing away of the last princess of Tripura Kamal Prabha Devi."
"She dedicated her life to provide education to the underprivileged. May her departed soul rest in peace," he said.