Tripura Bharatiya Janata Party (BJP) president Biplab Kumar Deb will be the new Chief Minister of Tripura and the party's tribal leader Jishnu Debbarma will be the Deputy Chief Minister.
This was announced by Union Minister Nitin Gadkari here on Tuesday.
The newly-elected MLAs of the BJP met here on Tuesday in the presence of central observers and elected Deb as the leader of the BJP Legislature Party.
"Biplab Kumar Deb will be the new Chief Minister and Jishnu Debbarma the Deputy Chief Minister," Gadkari told reporters.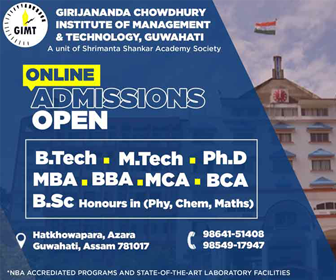 Immediately after the announcement, Deb accompanied by Gadkari met Governor Tathagata Roy at the Raj Bhavan and staked claim to form a BJP government.
"We will give good governance in Tripura," the 48-year-old RSS-turned-BJP leader Deb told the media before meeting the Governor.
The BJP and its ally, the Indigenous People's Front of Tripura (IPFT), swept the February 18 polls, winning 43 of the 59 seats for which elections were held.
The BJP secured 35 seats in the 60-member Assembly and the IPFT, a tribal-based party, eight seats. The CPI-M got 16 seats while the Congress drew a blank.
Even though BJP's ally IPFT earlier had said that the new Chief Minister should be a tribal, BJP, which has alone bagged 35 seats, did not pay any heed to their demand.
The saffron party has picked up Jishnu Debbarma, who is a tribal, as the Deputy Chief Minister but he is not from IPFT. Debbarma  won the polls on BJP ticket.