BJP in Tripura is upbeat over party's victory in Gujarat and Himachal and expectation of party workers are high to repeat the same in poll-bound Tripura next year.
As BJP wins Gujarat and Himachal Pradesh, in Left bastion Tripura, where election is scheduled early next year, hundreds of BJP supporters took to the streets in capital Agartala celebrating the victory.
Sound of crackers and beats of drums reverberated and saffron and green colours were there in the air everywhere as BJP supporters gathered in front of the Rabindra Satabarshiki hall premises from where the victory rally started.
The number of women taking part in the victory rally was noticeable. Most of them smeared saffron colour on the face of each other and danced to the tune of drums while many others were raising slogans 'Tripura te darkar, BJP sarkar" (Tripura needs BJP government).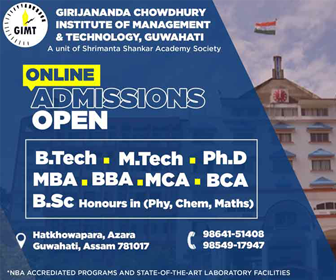 BJP state president Biplab Kumar Deb along with his wife and central observer Sunil Deodhar led the rally as large numbers of supporters were dancing to the tune of the music with victory sign.
Deb conveyed his wishes to the supporters and people moving by the streets as they distributed sweets.
The BJP president said, "We were very confident that people will choose BJP for the development what Prime Minister Narendra Modi as PM has shown within a short time. In Tripura also the same result will be reflected."
Meantime, Sunil Deodhar speaking to reporters said, "Jeet hamara jari hai, aab Tripura ka bari hai (Our victory continues and this time it is Tripura's turn). The victory of Gujarat and Himachal will have huge impact here in Tripura because the worthless government which is ruling here for the last 25 years is dependent on the defeat or victory of BJP in some other state as they do not have any report card of their own. You will notice that in the coming election in Tripura the people will vote for Narendra Modi's development bringing an end to Manik Sarkar's tenure."
He further said the BJP is not a communal party and in the BIP ruled states there is no incident of communal violence rather the opposition who brands BJP as communal are themselves communal.
However, the CPI-M state secretary Bijan Dhar pointed out BJP might have returned to power in Gujarat but the number of seats have gone down and which proves how Modi is becoming unpopular in his own state.
He added there will be no impact of Gujarat and Himachal Pradesh result in Tripura rather the entry of the CPI-M for the first time in the Himachal assembly signifies the Left is the lone alternative for India and its people.