The Opposition Left Front and Congress have alleged of massive post-poll violence going on in Tripura as ruling BJP sees conspiracy to defame government.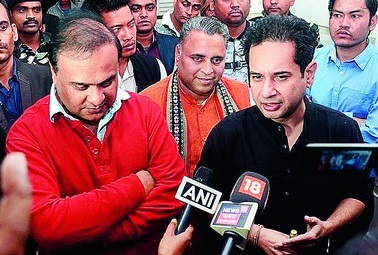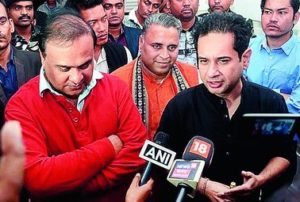 In separate press conferences on Sunday, the Left Front convener Bijan Dhar and Congress state president Pradyot Kishore Debbarma alleged that a situation of fear is prevailing in the State since the day of the counting for the general election and which started right from the manhandling of Opposition counting agents by the ruling party supporters.
Both the leaders alleged that still attacks are being organized by a section of the BJP throughout the State on the Opposition supporters beside on the houses, shops and party offices.
They also complained that the worst part is that many of these attacks are going on in front of the police who are not ready to take the complaints filed against the ruling party cadres.
Both the Opposition party leaders have demanded for normalizing the law and order in the State and the security agencies forgetting the political identity take appropriate step against those involved in breaking law.
They have also demanded for compensation for all those who were injured or lost property in the post-poll violence in the State.
Both CPM and Congress have threatened to launch an agitation if violence doesn't stop.
Several houses and shops were set ablaze in Jirania and Teliamura in West Tripura while there were also reports of bomb attacks on a number of houses in the Ramnagar area close to the bordering areas in Agartala.
The trauma centre of Agartala Govt Medical College (AGMC) treated several of those injured in post poll violence.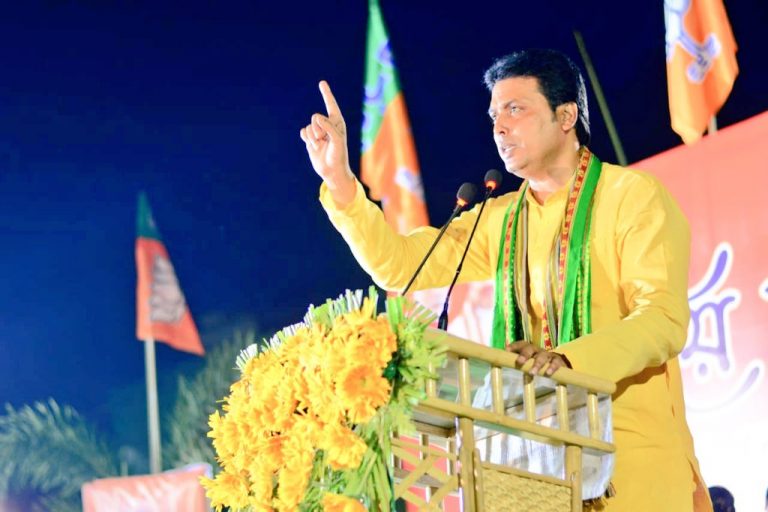 At least three murders have been reported from across the State after the results were declared. However, police is not confirming as investigations are on to find whether the murders were related to political cause or personal enmity.
At few areas people protested before police stations and blocked roads demanding action against the problem creators.
Meantime, the ruling BJP spokesperson Nabendu Bhattacharjee smells a conspiracy to defame the State Government in the allegation of the Opposition parties especially by the Left Front which a year back was dethroned last year after 25 years rule.
Bhattacharjee on the contrary alleged that his party workers are at the receiving end and several of their workers were beaten up by CPM cadres to create an environment of terror in the state.
According to him, the Tripura chief minister Biplab Kumar Deb on Saturday has directed the DGP to take stern action against those involved in post-poll violence.