In a bid to promote tourism in the Pobitora Wildlife Sanctuary of Morigaon district of Assam, a new complex for tourists was opened for public by the State Government on Wednesday.
The two-storeyed tourist complex was formally inaugurated by State Finance Minister Dr Himanta Biswa Sarma on Wednesday.
Union Minister of State for Railways and parliamentarian from Nagaon, Rajen Gohain was also present at the inaugural ceremony.
Jagiroad MLA and ATDC chairman, Piyush Hazarika and Jayanta Malla Baruah respectively were also present in the tourist complex inauguration function, among other dignitaries.
The new tourist complex at the Pobitora Wildlife Sanctuary which is a two-storeyed building also has a dormitory, a kitchen and a library besides other facilities for the tourists.
The complex is being constructed by the State Tourism Department to provide the best of facilities to the visiting tourists who come to enjoy the wildlife and scenic beauty of the wildlife sanctuary.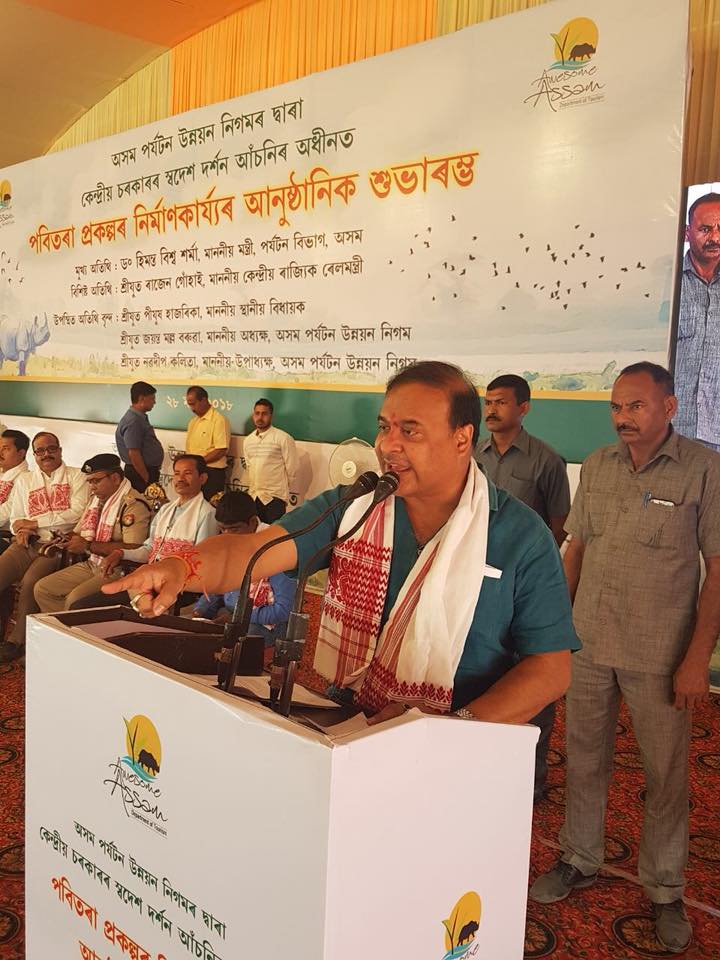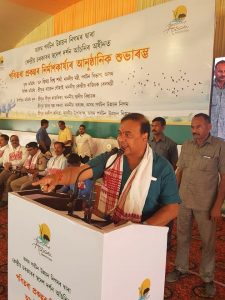 Pabitora Wildlife Sanctuary is a wildlife reserve in the Morigaon district of the state of Assam.
It is located about 30 km east of Guwahati.
The Pobitora Wildlife Sanctuary is about 48 km by road from Guwahati.
It is a one-hour drive through a road passing by River Brahmaputra, and a small portion of the village of Mayong.
It has a dense population of the great Indian one-horned rhinoceros.
It covers an area of around 38.8 km, however, only 16 square kilometres is the effective rhino habitat.
Pobitora was declared a reserved forest in 1971 and a wildlife sanctuary in 1987. It covers flat flood plains and a hillock.