Swachh Bharat Mission (Gramin), Assam has launched a massive campaign titled 'Swachh Sarvekshan Grameen' (SSG 2018) across the State on Thursday.
The campaign was inaugurated by State PHE Minister, Rihon Daimari in NEDFI Convention Centre, Guwahati.
The Minister inaugurated the campaign by flagging off a 'Swaachhta Rath' containing all the details of 'Swachh Sarveksha Grameen, 2018' to be held between August 1- 31.
Daimari while addressing a gathering of more than 200 people stated that the campaign is being taken up across all the 33 districts covering 219 blocks.
These districts would conduct large-scale IEC and IPC activities, which would sensitize the people about sanitation and SSG 2018.
Daimari also talked about the mechanism put in place for the implementation of 'Swachh Sarvekshan Grameen', 2018 across all the districts.
Subsequently, all the 33 districts will launch their respective Swachh Survekshan Grameen 2018 in their headquarters.
IEC activities have already initiated in all the districts where people are informed about sanitation and SSG 2018.
The survey is a positive step towards mass sensitization of the people in Assam on sanitation.
"I am very thankful to Government of India's innovative initiative to undertake ranking of states and districts based on both quantitative and qualitative SBM-G parameters. I am very hopeful that the Swachh Sarvekshan Grameen (SSG) 2018 will be a great success" said Dairmari.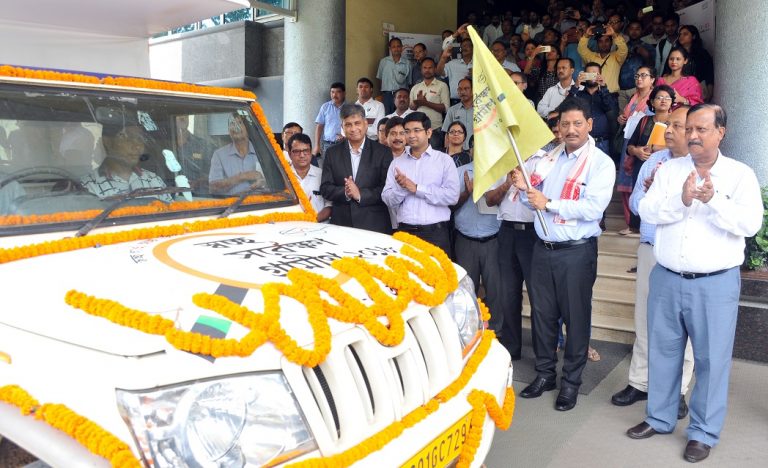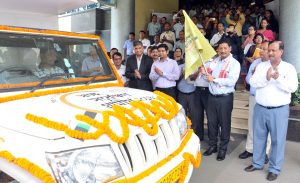 The Minister informed that around 28 lakhs toilets were constructed till now and 12 districts were declared as Open Defecation Free (ODF) in the State.
He further apprised that Central Government provided Rs 138 crores for repairing of dysfunctional toilet.
Dairmari stated an impact study covering 72582 households in 744 Gram Panchayats across the State revealed that 96 per cent of them have access to toilets and 89 per cent are using these facilities.
The launch was also graced with the presence of Mission Director (SBM- G) Dr Siddharth Singh and Chief Engineer (PHE) Saumya Kumar Baruah.