In a move to help the students, patients and tourists from Assam to visit Tamil Nadu, Assam Chief Minister Sarbananda Sonowal inaugurated Assam Bhawan, Chennai at a programme held at Pallikaranai on Thursday.
The Bhawan built at an expenditure of Rs 12.93 crore has 32 rooms with accommodation for VIPs and VVIPs.
Speaking on the occasion, Assam Chief Minister Sonowal termed the day as an important day in the history of Assam.
"The Assam Bhawan in Chennai is not just a Bhawan, it a bridge of friendship and camaraderie between Assam and Tamil Nadu," said Chief Minister Sonowal, adding, "Several students, patients and people from different sections face encumbrances with food and lodging while visiting Chennai for various purposes. With the inauguration of the Bhawan, these issues can be addressed to a great extent."
The Assam Bhawan, Chennai is a perfect reflection of 'Ek Bharat, Shresth Bharat' which has been aptly showcased by Tamil Nadu Government by allotting the land and other facilities for erecting Assam House on its land, said the CM.
CM Shri @sarbanandsonwal inaugurated Assam Bhawan in Chennai and dedicated it to the people of Assam.

Assam Ministers Atul Bora, Chandan Brahma, Tamil Nadu Minister D. Jayakumar & Assam Tourism Chairman @jayanta_malla were also present on the occasion. pic.twitter.com/LALeAK8o9a

— Chief Minister Assam (@CMOfficeAssam) November 1, 2018
While thanking Tamil Nadu Government for its benevolence, Chief Minister Sonowal also said that considering the large number of people from Tamil Nadu living in Assam, the Tamil Nadu Government can set up a Tamil Nadu Bhawan in Guwahati and the Assam Government will provide all supports in this regard.
Sonowal also announced that Assam Government would also set up Assam Bhawans in Vellore, Bengaluru, Hyderabad, Kochi, Thiruvanantapuram, Chandigarh, Jaipur, Pune very soon.
He also informed that Assam House in Delhi has already been readied and it would be inaugurated within a short span of time and a third Assam Bhawan would be set up in Delhi considering the increasing number of footfalls from Assam in the national capital.
The Assam CM said that ever since the BJP-led dispensation has come to power, the Government has been relentlessly working to augur an investment climate in the State. Accordingly, the Government organized Advantage Assam Global Investors Summit where investment proposals worth Rs 79,000 crore were made.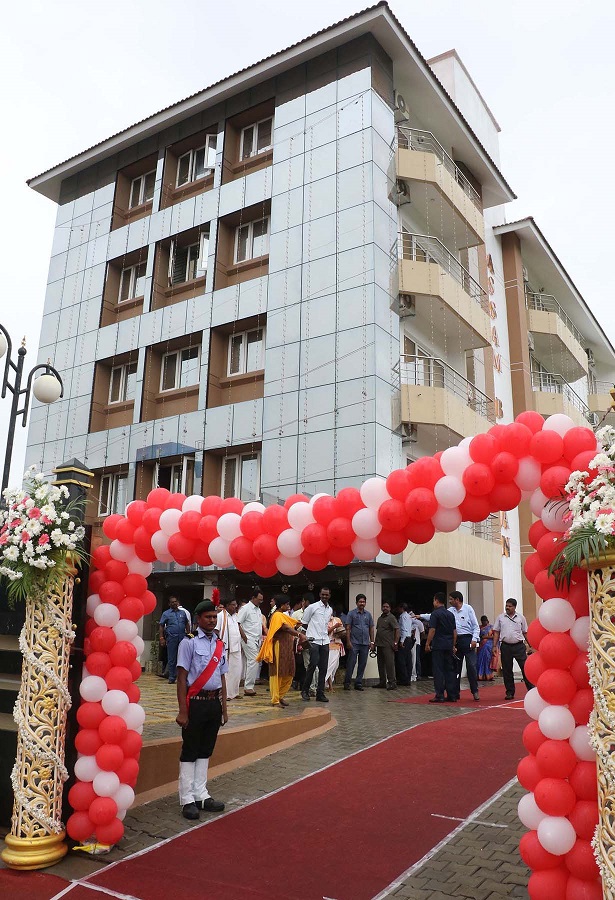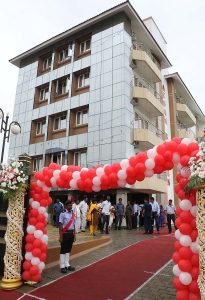 Moreover, in the last five months, the State received investment of Rs 8000 crore. He also invited Tamil Nadu Government and companies from Tamil Nadu to invest in Assam. The Assam Government would provide all assistance in this regard.
Tourism Minister Chandan Brahma while speaking on the occasion gave a brief overview of all the steps that the Government has taken for the overall development of the State.
In this context, the Tourism Minister said that besides internal development of the State, the Government has concentrated on setting up Assam Bhawans in major towns and cities in South India where people of Assam frequently visit.
Commissioner and Secretary, General Administration Department Dr. Angamuthu delivered a vote of thanks while the Principal Secretary, Tourism Department Rajesh Prasad also spoke on the occasion.
Agriculture Minister Atul Bora, ATDC Chairman Jayanta Mallla Barua, its vice-chairman Nabajit Kalita, Minister for Administrative Reforms, Tamil Nadu, Thiru D. Jaykumar and a host of other dignitaries were present on the occasion.