Sikkim chief minister Pawan Chamling requested union minister for civil aviation Ashok Gajapathi Raju Pusapati to take necessary steps and make the Pakyong Airport functional at the earliest.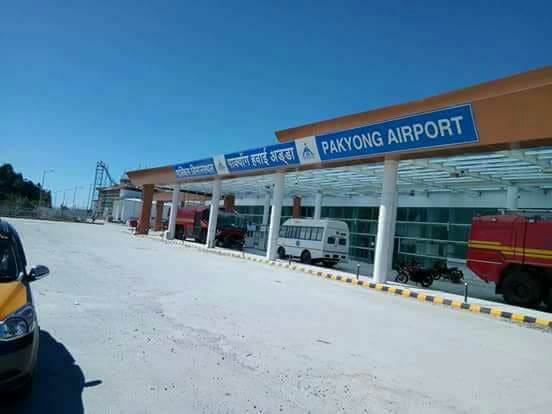 During a meeting with the union minister at Mintokgang on Thursday, Chamling apprised the union civil aviation minister about the importance of the airport as a means of connectivity for the people of Sikkim and also from defence point of view of the country. As Airport Authority of India is solely responsible for the construction, function and maintenance of the Pakyong Airport, the Chief Minister asked the union minister to look into the matter related to making payments against the damages and compensations to the affected people surrounding the airport locality.  
The first public air base in the state is a green field airport at Pakyong in east Sikkim, 35 km from capital Gangtok. The Pakyong Airport project had commenced in 2009 and was supposed to finish by 2012. The construction has finished on the site. The terminal and the runway are ready with infrastructure. It is awaiting a green signal from the Airport Authority of India. At present, the nearest airport from Gangtok is Bagdogra, located 125km away in Darjeeling district of West Bengal.