Sikkim Sports and Human Resources Development Minister R B Subba on Saturday congratulated the four girls from Sikkim who have been picked up by Thimpu-based Sunrise FC to play in the upcoming Women's Super League 2018 organized by Bhutan Football Federation.
In a congratulatory note, Subba said the development is an encouraging result of the ongoing efforts made by the Sikkim Government towards promotion of football at the grassroots level, especially among the girls of Sikkim.
Among the four girls, three of them are products of Soreng Girls Football Academy (SGFA), an academy initiated at Soreng by Subba who is also the area MLA in March 2017.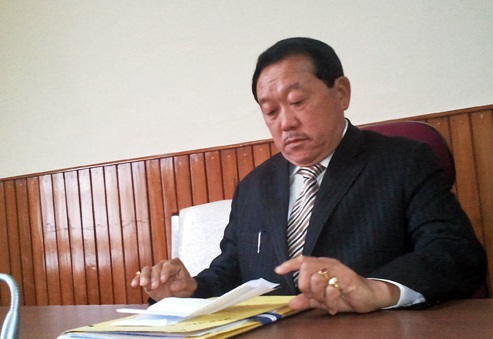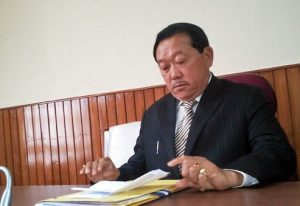 The minister also said that there is no dearth of football talents across the State.
The three young girls – Nimita Gurung, Nim Riki Sherpa and Aita Hangma Limboo – hailing from remote corners of West Sikkim have been signed by Thimpu-based club Sunrise FC to play in the Women's Super League 2018 at the Bhutanese capital.
The eight-team tournament is organized by Bhutan Football Federation and is kicking off from July 1 at Thimpu.
Nimita Gurung, aged around 20 years, plays as a defender. She hails from Sanga Dorjee of Rinchenpong in West Sikkim and has already played in senior national women's football tournament.
Nim Riki Sherpa is a midfielder. The 20-year-old hails from Bermiok Martam of West Sikkim.
Both the girls have completed their schooling and have taken admission in Namchi Government College this year.
Aita Hangma Limboo is a striker. She is from Thongling in Soreng and is presently assisting Palden to run the SGFA.