Sikkim Lok Sabha MP Prem Das Rai on Monday called on Union Tribal Affairs Minister Jual Oram at his residence in the national capital on Monday evening.
During meeting with Union Minister Oram, Sikkim Democratic Front (SDF) leader Prem Das Rai handed over the document of the proceedings of the Sikkim Summit for Tribal status 2018, held in Sikkim, to the Union Minister.
Informing about his meeting with the Union Tribal Affairs Minister, Prem Das Rai said Oram told him that a delegation would be visiting Sikkim to seek clarifications regarding the issue.
He also assured the Sikkim Lok Sabha MP of full cooperation.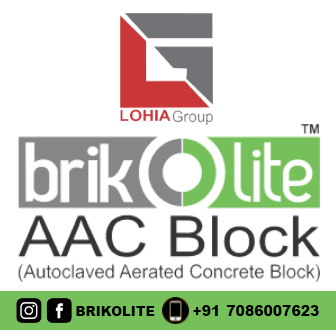 Also read: Sikkim Chief Minister dedicates policy document on tribal status to people
Uploading an image of meeting the Union Minister at his residence in New Delhi on Monday, on his Twitter handle, Sikkim Lok Sabha MP Rai said: "Met Hon Minister Jual Oram ji at his residence this evening. Handed over the document of the proceedings of the Sikkim Summit for Tribal status 2018 held in Sikkim. He is enthused. He said a delegation visiting Sikkim to seek clarifications. He assured me of full cooperation."
It may be mentioned that a post conference document on 'Sikkim Summit for Tribal Status 2018' was released by Sikkim Chief Minister Pawan Chamling at Manan Kendra in Gangtok on November 17, 2018.
The policy document was prepared by an expert committee comprising intellectuals and government officials and documents the proceedings of the two-day Tribal Summit held in Gangtok earlier in 2018 along with guest articles.
The document is a joint initiative of the Eleven Indigenous Ethnic Communities of Sikkim (EIECOS), an organization of representatives of the 11 communities demanding tribal status, Social Justice Empowerment and Welfare Department and Sikkim Commission for Backward Classes.
While releasing the document, the Sikkim Chief Minister had said the book was a vital policy document of the government and will substantiate the long pending demand of tribal status for the eleven left out ethnic communities of Sikkim.
Met Hon Minister @jualoram ji at his residence this evening. Handed over the document of the proceedings of the Sikkim Summit for Tribal status 2018 held in #Sikkim. He is enthused. He said a delegation visiting Sikkim to seek clarifications. He assured me of full cooperation. pic.twitter.com/JtcB4wHY1s

— PD Rai (@PremDasRai) January 7, 2019