Gorkhaland Territorial Administration (GTA) chairman, Binay Tamang has called on Sikkim Chief Minister Pawan Chamling at his official residence, Mintokgang on Tuesday.
He was also accompanied by GTA vice chairman, Anit Thapa.
The Chief Minister stated that both states (Sikkim and West Bengal) have different borders, but the issues and identity of the people were same.
"So cooperation to each other for the progress and prosperity of Sikkim and Darjeeling hills is of utmost importance," Chamling said.
He also reiterated his stand that the Government of Sikkim has never meddled or will ever meddle with the affairs of West Bengal and Darjeeling Hills.
He also put forward his view that the National Highway 10 which is the lifeline of the Sikkimese people should be kept open and the safety of the people should be looked after.
GTA chairman assured that the National Highway would be free from encumbrances and also suggested establishing of a helpline for National Highway 10 so that hindrance of any kind is avoided.
The Chief Minister also urged for safety and security of Sikkimese students studying in Darjeeling Hills, on which, Tamang gave full assurances.
The GTA chairman said both the states should work together for the overall development and begin afresh with continued support and cooperation.
It has also been decided that a meeting regarding reciprocal transport arrangement for taxis through secretary level dialogue would take place shortly so that a consensus is reached which would be beneficial to both the states.
It was also decided that a discussion on creation of tourist circuit comprising Sikkim and Darjeeling Hills would also be taken up.
The meeting also decided that surveillance on both sides needs to be strengthened so that no untoward incidents take place and that no misinterpretations occur between both sides.
Chamling also asked the GTA chairman to give special attention to border areas like Sombaria, Daramdin, Rhenock through which chemical fertilizers are being brought into Sikkim.
He further stressed that roads and bridges connecting the states are very important and thus this should be given priority.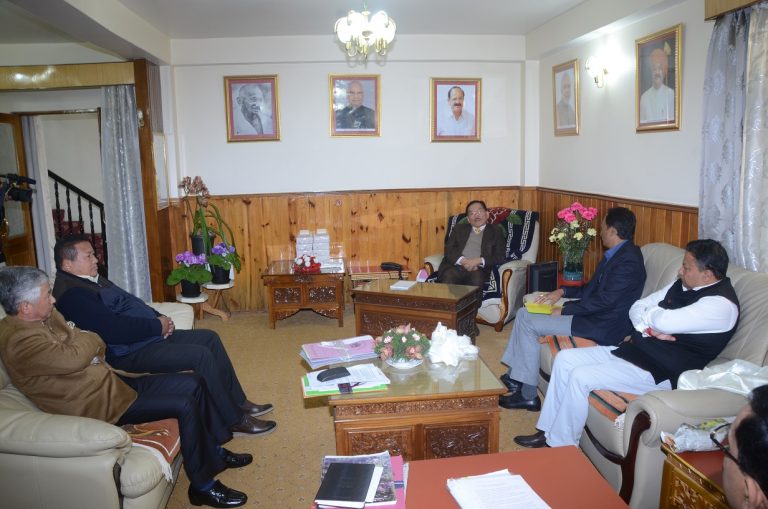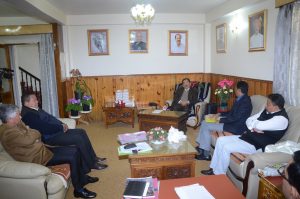 It was decided that Government of Sikkim and GTA authorities would work out measures for construction and upgradation of roads and bridges in selected areas.
On issues placed by the GTA chairman, Chamling assured that grant-in-aid would be provided by the State Government to Bhutia Busty Monastery and Mahakal Temple as had been done in the past.
Speaking to media persons after the meeting later in the evening, Tamang expressed that the meeting was very fruitful for the people of Sikkim, Darjeeling and West Bengal.
"A new chapter has been started from today and we will work together to further strengthening the relation between these two parts," he said.
He mentioned that various concerned issues were discussed during around two-hour long meeting.
Tamang also stated that Sikkim was a landlocked state and political disturbance and activities in Darjeeling hills, Terai and Dooars have affected Sikkim.
"My priority is to ensure no political disturbance and unlawful activities in Darjeeling, Terai and Dooars will affect Sikkim. I have promised to ensure that the people of Sikkim will not feel insecure even travelling in the night in our side," he added.