A severe storm accompanied by hail and rain has caused extensive damages to crops of many villages in Senapati district of Manipur.
However there is no report of any human casualty.
According to a delayed report, the hailstorm lashed many villages under Paomata sub-division of the district bordering Phek district of Nagaland on Tuesday, where huge hail stones rained on Liyai Chilao and the other adjoining villages destroying crops and vegetations.
Liyai Chilao is located about 100 km north of Imphal under Paomata area.
The hailstorm had devastated cabbage sapling, potatoes, maize and squash of the villages in the said areas, according to Bunii Simon, a local of Liyai village.
The average income of a household in these villages from these agricultural products is around Rs 40,000 in a season except cabbage which has two harvest seasons.
Besides Liyai Chilao, the vegetable farms of the Liyai Khunou, another village in the area also badly affected.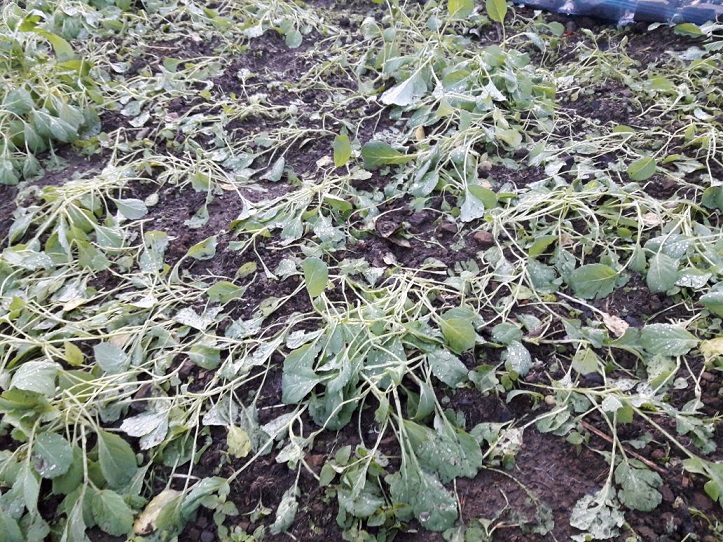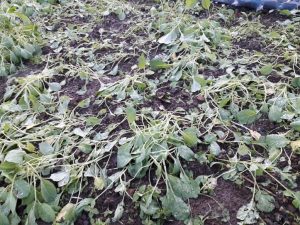 Other surrounding villages of the area which received similar magnitude of heavy storm accompanied by hail and rain included Laii Chingmai, Liyai Khullen, Laii Khunou, Chingmai Khullen, Katasomai, New Laii and Laii Shirafii.
Sharing this information when contacted, Joseph of Laii village located about 145 km north-east of the state capital in Senapati district felt that Tuesday's heavy hailstorm in their village is one of the most powerful rain accompanied by hail in the last five years.
Surprisingly, the Senapati district in the State witnessed the deadliest flood in 2017.
The total rainfall rate recorded in the hill district in August last year reached 205 mm out of state's rainfall rate of 1668.5mm (February-August) which is comparatively higher than the average annual rainfall rate (1500mm) of the State.
Though there is no report of any estimate amount of crops damaged by the torrential hailstorm this time, many standing crops particularly the saplings of cabbage were destroyed in these villages.
The cabbage, potato and squash from the villages of Senapati district have been dominating the local markets considering the food value and market demands in their respective seasons.