In an interesting turn of events, one Biswajit Nath, a resident of Guwahati has written to Prime Minister Narendra Modi alleging that a section of print and electronic media has been providing 'tacit support' to banned terrorist organization, ULFA-I.
Also read: Sensation in Guwahati after two ULFA flags unfurled on outfit's protest day
The development assumes significance taking into account the recent spurt in terrorist activities by the banned militant outfit and the over-flooding of media reports in a section of print and electronic media about the activities of ULFA-I, news related to the views of the leaders and most importantly reports of several youths joining the outfit.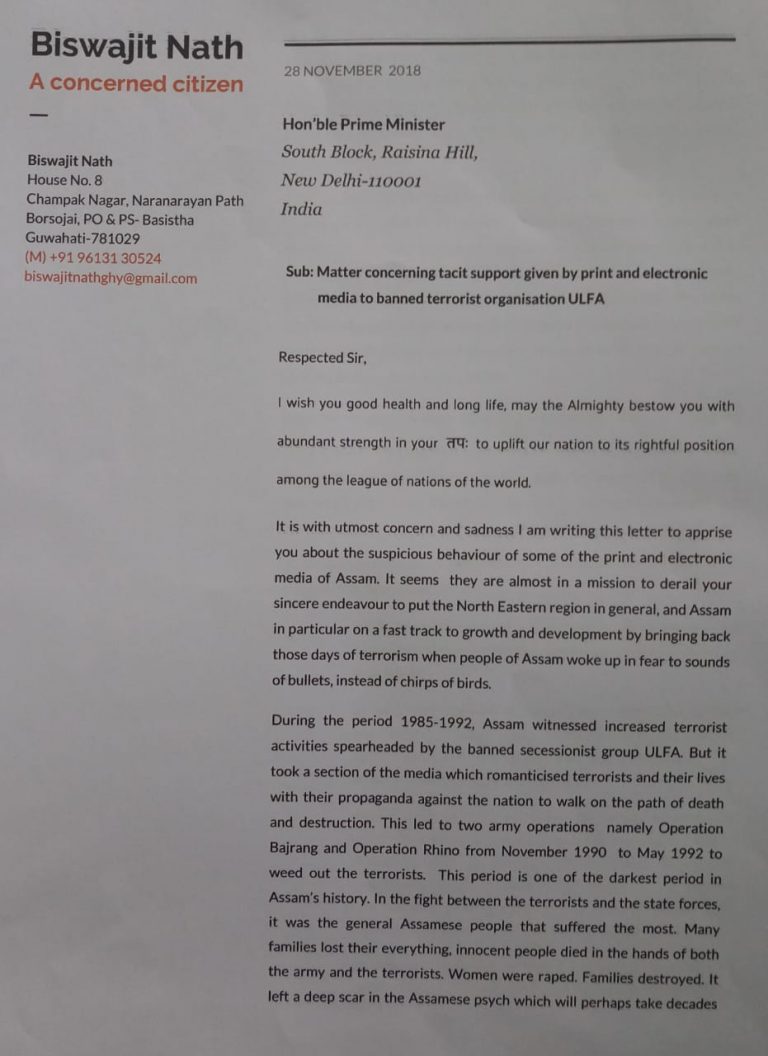 In the letter, Nath, who identified himself as a 'concerned citizen' wrote that a mission is underway in Assam to derail the sincere endeavour of the Prime Minister to put the north-eastern region in general and Assam in particular on a fast track of growth and development by bringing back those days when 'people woke up to sounds of bullets, instead of chirping birds.'
Nath further elaborated that after a period of 'comparative tranquility', Assam is slowly rising and walking in the path of progress.
But, he alleged some conspirators are again 'slithering out of their holes with renewed venom in their fangs'.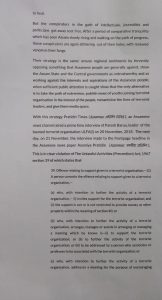 He further alleged that these vicious circles with vested interests are arousing regional sentiments by fervently opposing something that the Assamese people are generally against, show that the state and the central governments are untrustworthy and as working against the interests and aspirations of the Assamese people.
Nath further alleged that a section of print and electronic media are catching public attention by showing that the only alternative is to take the path of extremism.
This section of the print and electronic media are publishing news of youths joining terrorist organization 'in the interest of the people, romanticize the lives of terrorist leaders and give them media space'.
Nath particularly pointed out to an interview of ULFA military chief Paresh Baruah aired by an Assam news channel on November 20 last.
The Assamese daily from the same media house also published the interview on its front page.
Nath alleged that this was in clear violation of the Unlawful Activities (Prevention) Act, 1967 under section 39 by indirectly supporting and patronizing terrorist activities.