A week ahead of the scheduled inauguration of the Bogibeel bridge, Tai Ahom organisations on Tuesday called for a road blockade near the bridge demanding that it be named after Chaolung Siu-ka-pha, the founder of the erstwhile Ahom Kingdom of Assam.
The call for the road blockade comes a day after the Assam government wrote to the Northeast Frontier Railway (NFR) to name the bridge as "Birangana Sati Sadhani Setu", named after Chutia community queen Sati Sadhani.
While the government's move has been hailed by the Chutia community, the Tai Ahom organisations including Ahom Sabha, All Assam Tai Ahom Yuva Parishad, All Tai Ahom Students' Union have decided to hold the blockade on Thursday to press the government for naming the bridge near Dibrugarh town after the Ahom King.
"It is more apt to name the bridge after Swargadeo Chaolung Siu-ka-pha. It has been a demand from us for a long time. There cannot be a better choice as he was the one who united all the communities living in this land to constitute the greater Assamese society," said a senior leader of Ahom Sabha.
Prior to the state government's announcement, general secretary of the ll Assam Chutia Students Union, Mohen Bora had threatened that several youths from the community will jump into the Brahmaputra river from the Bogibeel Bridge on the day of its inauguration if their demand was not met.
Meanwhile, the Deuri community has also demanded that the bridge be named after their leader Bhimbor Deuri.
Several Mising organisations including the apex body TMPK, said that the bridge should be named after Swahid Kamala Miri and justified that most of the people who had given their lands for the bridge are from Mising community.
Earlier, BJP MLA from Dibrugarh constituency, Prashanta Phukan had demanded that the bridge be named after former Prime Minister Atal Behari Vajpayee for his concern for the people of the northeast.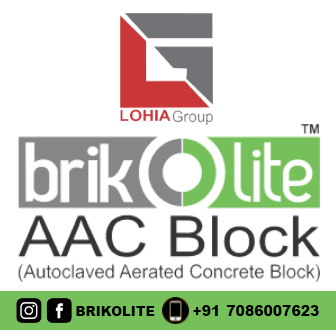 While former Prime Minister H.D. Deve Gowda laid the foundation stone of the bridge in 1997, Vajpayee inaugurated the construction works of the bridge in 2002.
Prime Minister Narendra Modi is scheduled to inaugurate the bridge on December 25.
The bridge will not only connect the Dibrugarh and Dhemaji districts, but is also of strategic importance to India as it will significantly enhance the nation's ability to transport troops and supplies to Arunachal Pradesh.
Built at a cost of around Rs 5,920 crore, the 4.98-km long structure is India's longest rail cum road bridge and based on the design of Oresund bridge that connects Sweden and Finland across the Oresand strait.