Nagaland Chief Minister Neiphiu Rio, who also holds the finance portfolio, presented the budget for the financial year 2018-2019 in the Assembly on Friday with a negative opening balance of Rs 1607.73 crore.
This is the first budget of the Rio-led People's Democratic Alliance government which is estimated to close with a negative balance of Rs 1630.67 crore for the fiscal 2018-19.
Presenting his first budget after assuming office for the fourth time, Rio said the budget proposal is estimated at a total receipt of Rs 18,232.51 crore and the total expenditure at Rs 18305.40 crore for the financial year 2018-19. He stated the transaction for the fiscal is estimated to result in a negative balance of Rs 22.94 crore.
Rio informed a total of Rs 168.64 crore have been earmarked under Non-Development Plans for maintenance of existing government assets, including roads. He assured the House that to ensure that this amount is judiciously distributed on the basis of actual requirements.
He attributed implementation of the 7th RoP (revision of pay) 2017 as the main reason for the negative balance which will have a huge additional burden.
Nagaland Governor PB Acharya, in his address to the House on Thursday, said the budgetary deficit of the state has skyrocketed to Rs 1657.88 crors as on March 31, 2017, a jump of almost 75%, while the figures at the end of this month are likely to be higher.
In this connection, the Governor said the new Government should bring in fiscal prudence and discipline, while also ensuring the state's due share in taxes and fiscal grants from the Centre.
He also asked the new government to take hard decisions to control wasteful expenditure and misuse of funds.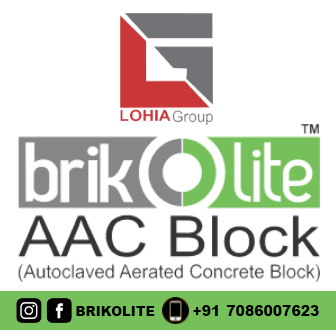 Rio said an amount of Rs 50 crore has been provided to improve the overall quality of roads for a 'connected Nagaland', the first priorities being to start the repair and maintenance of roads in the state capital Kohima and district headquarters within 60 days.
Rio informed the House an amount of Rs 2 crore will be kept aside for capacity-building exercises for the tourism and tourism-related industry and conduct of tourism-centric seminars, training of tour operators, promotions, writers' meet etc. while other events like literary meets, folk and fusion events, food and music festivals will be introduced.
He said all students studying outside the state and who have been registered will be covered under a new insurance scheme with a sum of Rs 5 lakh in the unfortunate event of death. The government will release the modalities of the scheme at the earliest, he added.
Congratulating members on being elected to the 13th Nagaland Legislative Assembly, Rio assured the House will continue to uphold the highest traditions of parliamentary conduct and responsible decorum.