Union Minister for Home Rajnath Singh, who has already arrived in Kohima, launched the Emergency Response Support System (ERSS) at Kohima, the State capital of Nagaland.
The programme was also attended by Nagaland Chief Minister Neiphiu Rio.
Uploading a  few images of the launch programme, WeTheNagas on its Twitter handle on Saturday stated that  under the ERSS, the people of the State will be able to receive immediate assistance from police, health and fire departments as well as other agencies using emergency no 112.
Informing about the event, Nagaland Chief Minister on his Twitter handle on Saturday stated: "Emergency Response Support System (ERSS) launched in Nagaland by (Union Minister) Rajnath Singh. ERSS was proposed by the Home Ministry of India to address all kinds of distress calls. Disaster response have been integrated into one number (112) & the helpline will be monitored 24X7."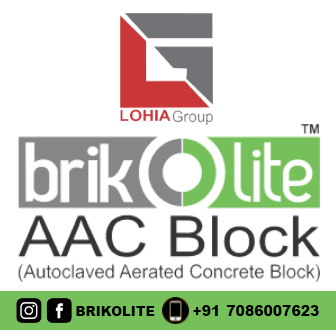 Union Home Minister Rajnath Singh is in Kohima to attend the 19th Hornbill Festival on Saturday at Kisama village near the state capital of Nagaland.
The Ministry of Home Affairs (MHA) accepted the recommendations of the Justice Verma Committee in the backdrop of unfortunate incident of Nirbhaya in December'2012 and approved a national project by name of 'Emergency Response Support System (ERSS)', earlier referred as Nationwide Emergency Response System
(NERS), with budgetary provision of ?321.69 Crore with a view to introduce a Pan-India Single Emergency Response Number '112' to address all kinds of distress calls such as police, fire and ambulance, etc.
The project is aimed at achieving the objectives: Providing a single emergency response number across the country; Providing 24 Hours and 7 Days (24×7) efficient and effective response system which can receive input from various voice and data services such as voice call, SMS, email, Internet of Things, panic buttons in public transport etc. to attend to citizen in distress; Identification of location of person in distress connecting through voice or data; iv. Automated response system for timely dispatch of field resources (police) to the
location of incidence using the system.
The other objects are – GPS (Global Positioning System) enabled dispatch of vehicles to locate nearest vehicles; Integration with existing Dial 100, Dial 108 and other emergency response systems; Integrate with other relevant systems like CCTNS etc. Also, connect to TSP's (Telecom Service Provider) databases to update subscriber information and to connect to GMLC (Gateway Mobile Location Centre) for location update; Provide standardized and easy to use mobile apps, IoT (Internet of Things) enabled applications on a Pan-India basis.
Emergency Response Support System (ERSS) launched in #Nagaland by @rajnathsingh.ERSS was proposed by @HMOIndia to address all kinds of distress calls.Disaster response have been integrated into one number (112) & the helpline will be monitored 24X7 #StatehoodDay #HornbillFestival pic.twitter.com/RFJ8P3hPEz

— Neiphiu Rio (@Neiphiu_Rio) December 1, 2018