Due to incessant rains for the past few days, there is a likelihood of floods in low lying areas in Nagaland such as Dimapur, Tizit and Tuli, erosion of river banks and landslides.
The Nagaland State Disaster Management Authority (NSDMA), Home department, has asked all the line departments engaged in emergency response of public utilities and the district disaster management authorities (DDMAs) and the State Disaster Response Force (SDRF) to remain alert for any monsoon-related disasters.
The NSDMA also directed all the DDMAs to take precautionary measures as weather forecast still indicates possibility of rains and thunderstorms accompanied by gusty winds across the State.
They also urged the public to keep themselves informed about local weather alerts for their locality.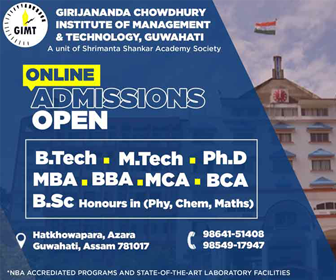 While asking to be aware of medical contact details for lightning emergency, the NSDMA urged the public to remove dead or rotting trees and branches around their houses and stay away from loose hanging power lines.
They further advised the farmers not to build temporary huts on river banks or spend nights in the field during inclement weather as a cloudburst or thunderstorm may cause landslides and flash floods.
In case of a storm, the public are advised to avoid high places, hill tops, open fields, separate trees, bus, picnic, shelters, communications towers, flag-poles, light poles, metal fences, open vehicles and water.
The NSDMA also urged the public not to stand below or near a tree in case of thunderstorm or lightning and avoid separated sheds or other small structures in open areas.