In an unprecedented move, a host of students' bodies of Nagaland have expressed open and whole-hearted support to the shutdown call of the Naga Students' Federation (NSF), a constituent of North East Students' Organization (NESO), against Centre's attempt to pass the controversial Citizenship (Amendment) Bill, 2016 in the Parliament on Tuesday.
The High Power Committee (HPC) of Dimapur Naga Students' Union (DNSU) through a press release issued on Monday informed that the bandh would be enforced with its constituent units in Dimapur from 5 am to 4 pm as called by NESO.
It further appealed to all conscious citizens to extend cooperation to the bandh call. It also appealed to all the educational institutions and business establishments to remain closed for the day, reports Nagaland Post.
The Angami Students' Union (ASU) also stated that the union would impose the total bandh within its jurisdiction from 5 am to 4 pm on Tuesday.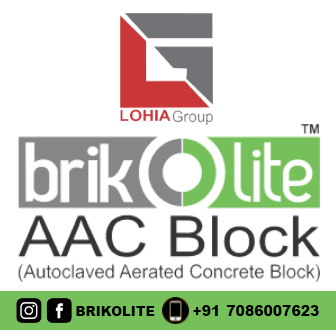 The union has further appealed to the government offices, schools, colleges and business establishment to remain closed.
The All Sumi Students' Union (SKK), a constituent unit of NSF, has extended its support to NESO's call for the bandh.
The Rengma Students' Union (RSU) has also announced imposition of total bandh under Tseminyu sub-division on Tuesday from 5 am to 4 pm in protest against the Citizenship (Amendment) Bill 2016.
The Diphupar Naga Students' Union (DNSU) also announced imposition of the 11-hour bandh called on Tuesday from 5 am to 4 pm along the NH 29 within the Diphupar jurisdiction.
DNSU stated that the bandh would affect all regular movements of vehicles both private and government. All business establishments and institutions within the Diphupar jurisdiction have been asked to remain closed.
However, the union said press, military, para-military, police and emergency services would be exempted from the purview of the bandh.
Those attending any programme, conference or wedding have been requested to carry along with them necessary evidences to avoid any untoward actions. Further, DNSU has appealed the public to cooperate during the bandh.
On the other hand, affirming its support for the cause of indigenous people, especially in the Northeast, the Joint Committee on Prevention of Illegal Immigrants (JCPI) has extended full support to the shutdown call in entire Northeast called by NESO on Tuesday.
In a statement by its media cell, the committee conveyed its appreciation to NESO on behalf of all Nagas for taking the lead to voice the opinion of the people of the Northeast, besides appreciating NSF for mobilizing public support in Nagaland to make the bandh a success.
While stating that that the recent announcement by Prime Minister Narendra Modi to go ahead in introducing the Citizenship (Amendment) Bill, 2016 in Parliament had hurt the sentiments of the people of the region, the JCPI also expressed its shock at the Union Cabinet approving the controversial Bill on Monday despite being fully aware that the entire region was on the boil.