While two of the kidnapped ONGC employees were rescued during a joint operation in Tokok Singkhu village in Mon district of Nagaland on Saturday, the third employee is yet to be traced.
A group of ULFA(I) militants kidnapped three ONGC employees from a rig site at Lakwa in Assam's Sivasagar district on the night of April 21.
The militant outfit claimed that it had left the three abducted ONGC employees among the people of Tokok Singkhu village under Nagaland's Mon district.
The three abducted ONGC employees included Mohini Mohan Gogoi, 35, Alakesh Saikia, 28 and Ritul Saikia, 33.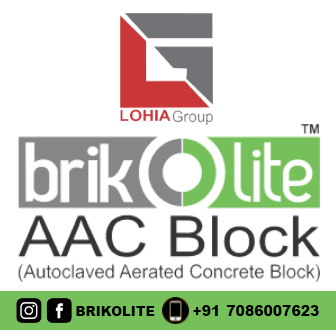 Mohini Mohan Gogoi and Ritul Saikia are junior technicians (Production) and Alakesh Saikia is a junior engineering assistant (Production).
Also read: Assam: ULFA(I) says it released 3 kidnapped ONGC employees in Nagaland, suspects third employee's "killing" in Army firing
The joint forces safely rescued Mohini Mohan Gogoi and Alakesh Saikia, but they are yet to find out Ritul Saikia.
While the Army said operations continued in search of the third kidnapped ONGC employee, the ULFA(I) in a statement on Saturday said they "suspect that Ritul Saikia has either been killed in Indian Army firing or the Army-police are hiding him intentionally".
The Army or Nagaland police are yet to react on the ULFA(I) claim.
Also read: Assam: Two ONGC staffers kidnapped by ULFA (I) rescued from Nagaland's Mon district
According to sources, two of the three abducted ONGC employees were found on the "other side of the road" in Tokok Singkhu village after a combing operation at around 2 am on Saturday.
The outfit in its statement on Saturday said they along with NSCN had taken three ONGC officials – Mohini Mohan Gogoi, Alakesh Saikia and Ritul Saikia – in their custody on April 20, 2021 night.
"After that, encounters took place from 10 at night to 2.30 am last night (Friday) between ULFA and more than 500 armed forces personnel led by Indian Army's 73rd Brigade, 35 Assam Rifles and Nagaland Police in effort by ONGC to get them released," the outfit said.
Also read: 5 ULFA(I) militants under command of Ganesh Lahon kidnapped ONGC's 3 employees, confirms Assam Police  
"As a result, our cadres, keeping in view of the safety of the lives of the three ONGC officials, left them in a health status among the people of Tokok Singkhu village under Nagaland's Mon district and proceeded towards our destination," said the ULFA statement issued by publicity wing member Captain Rumel Asom on Saturday.
But sources said no encounter took place in Tokok Singkhu village as claimed by the ULFA(I).
Combing operation by the security forces is still on to find out the third abducted person, sources added.