Nagaland Health and Family Welfare Minister, Imkong L Imchen on Wednesday said it is not a 'big deal' on the part of Government of India to defer the state Assembly elections temporarily based on the constitutional provisions.
"Proposal for postponement of election is not a big deal when we compare with the Naga political issue," Imchen said while addressing media persons at Hotel Saramati in Dimapur.
He said the Nagaland Legislative Assembly on December 15, 2017 had also passed a resolution to urge the Centre to take 'emergent and extraordinary' steps for an honourable and acceptable solution to the Naga political issue before the Assembly polls slated to be held by February-end next year.
Imchen said the Centre under the prevailing situation has the ability to defer elections.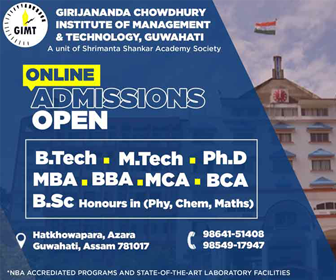 He also clarified that there was no question of 'boycotting' the election, but that it was only a proposal to the Government of India to defer the election.
"Since, we have taken oath of allegiance and secrecy under the Constitution of India, and therefore, if the Election Commission of India goes ahead with the election, we have to file nominations", he added.
He also claimed that holding election would bring division and bitterness within the Nagas.
Reminding it was only a matter of time before the signing of the final settlement, Imchen urged upon Nagas not miss this opportunity or else he said 'we will have a historical regret'.
He also suggested that the present government be allowed to finish its tenure and after which President's  Rule could be imposed so as to allow the Naga nationalist groups to hold talks independently with the Government of India to usher in an amicable solution to the vexed issue.
Pointing out that talks are in the final stage and on the right track, Imchen appealed to NNC and NSCN (K) to join the negotiating process.
Imchen also said that Nagas should be thankful to the quality leadership provided by Prime Minister Narendra Modi especially in the context of the Naga political issue.
At the same time we must also be grateful to Th Muivah and the leaders of the NNPGs for their 'bold and courageous decision' to bring a political settlement, Imchen added.