Lone Lok Sabha MP from Nagaland Tokheho Yepthomi on Friday hit back at his critics for their allegations that he supported the controversial Citizenship (Amendment) Bill, 2016 when it was taken up for voting in Lok Sabha on January 8.
The ruling Nationalist Democratic Progressive Party (NDPP) MP, who was under fire from opposition Naga People's Front, Congress and civil society organizations in the state, in a statement said all Naga citizens are equally responsible and aware about the interests of Nagas and Nagaland.
"No party or individual should write or speak as if he or she was the only person or representative for all Nagas," he said.
Yepthomi explained that although the bill was introduced in Lok Sabha in 2016 it was referred to a Select Committee where MPs cutting across party lines were members, including two Congress MPs from Assam. He said the bill was tabled in Lok Sabha on January 8 after the Select Committee gave clearance for its introduction in the Lower House before being passed by a voice vote.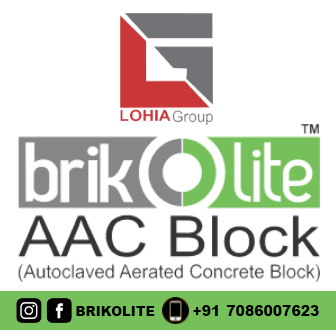 He said as per records available, there was no division of vote for and against the Bill.
The MP claimed that he scheduled engagements in Zunheboto and Aghunato from January 4 to 8 as there was no important business listed, especially nothing pertaining to Nagaland.
Agreeing with NPF spokesperson Achumbemo Kikon that he represented all Nagas in Lok Sabha, Yepthomi said he was thankful to God and people for the opportunity.
Expressing his gratitude to chief minister Neiphiu Rio and all members of People's Democratic Allaince for supporting him, he took umbrage at the Opposition NPF's statement that his election as an MP was a gift and termed it an insult to the process of democracy and mandate of the people. He asserted that he was not elected to the Lower House with NPF or its spokesperson's vote.
On NPF's allegation of him "loitering" in the State, the MP asked the Opposition party to check attendance records of all MPs and see for itself as to who was "loitering".
He claimed he, along with other MPs from the Northeast, took up the Citizenship Bill with all leaders in Delhi.
The MP also demanded clarification from Nagaland Pradesh Congress Committee president K. Therie whether the Citizenship Bill was passed by voice vote in Lok Sabha or not. Therie might be thinking that there was no Congress MP in the Lower House as the party did not have a single MLA in Nagaland Assembly, Yepthomi said.
Claiming of participating in the debate on President's address, the MP clarified that as smaller party MPs were only given two or three minutes at the most, he had raised the issue of only Naga political negotiations and sought settlement as he felt that this was the most important issue for all Nagas.