Nagaland Governor, P B Acharya, has appealed to the people of Nagaland, especially retired teachers, who could teach two or more local dialects, to come forward to be a part of the NE department/chair of different universities in the country.
According to a Raj Bhavan statement, those selected persons would have to go to Mumbai, Mangaluru or Delhi.
The Universities would provide accommodation and honorarium for their service.
The Governor said it was a positive and noble mission for strengthening emotional and national integration.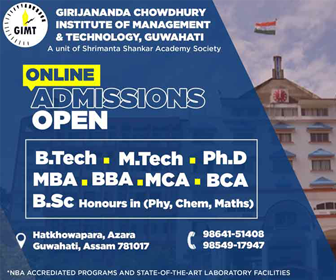 Interested persons could submit applications along with details addressed to Pooja Kamath, Secretary, INFC, Mumbai and mail to Raj Bhawan, Kohima within 30 days.
The Governor has initiated opening of NAMASTE (Nagaland, Arunachal Pradesh, Manipur, Meghalaya, Mizoram, Assam, Sikkim,Tripura) NE Department/Chair in different universities of the country to teach local dialects of the north-eastern states.
The Governor observed that nearly 800 universities in India have a department for foreign languages including German, Korean, French, etc while only a few universities have a department/chair for tribal dialects.
Acharya has so far motivated Mumbai University, SNDT Women University, Mumbai, Dr Babasahib Ambedkar Technical University, Maharashtra, NITTE Medical & Science University,  Mangaluru, Alva's Education Foundation, Mangaluru, Manipal University, Mangaluru and JNU, New Delhi to start a Department/Chair for tribal dialects.
All the above universities have requested the Governor to identify and nominate one guest teacher who could teach at least two dialects of the North-east for their NE Department.
The honorary teacher would be teaching once or twice in a week for an hour.
Earlier, in 2016, NITTE University, Mangaluru had invited Governor Acharya to inaugurate the NAMASTE NE Department, in the name of Dr T Ao, an Olympian from Nagaland, the release added.