Former Nagaland minister and Naga People's Front (NPF) legislator, Imkong L Imchen said arriving at an early solution to the decades-old vexed Naga political issue would be in the best interest of everyone including the Nagas, Centre and state governments.
Addressing the media at a hotel in Dimapur on Tuesday, Imchen said during his tenure in the 12th Nagaland Legislative Assembly, he was the first person to propose the need to defer the general elections to the 13th Nagaland Legislative Assembly in view of the ongoing political dialogue, which later, was echoed by civil societies, NGOs and individuals.
Later, the Assembly had passed a strong resolution unanimously to press for deferment of polls, Imchen said, adding that the central government had a different opinion and came up with 'election for solution'.
Imchen also added that for him election to the NLA was always secondary compared with the Naga issue.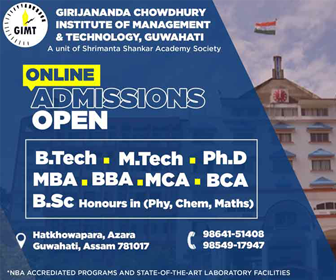 Sharing his view on the social scenario of the country, Imchen said atrocities meted out against Christians were a matter of grave concern.
Stating that he has always been actively involved in safeguarding other religious beliefs in the State, Imchen lamented that minorities in other parts of the country were neglected.
Citing that religious tolerance and secularism were inherent strength of the Constitution, Imchen said it would be impossible to turn India into a theocratic state.
On the issue of unemployment in the State, Imchen said nowhere in the Constitution or state legislative proceedings there had been any mention that government would provide jobs to every unemployed youth.
In this regard, he urged the youth to venture into entrepreneurial works and be engaged in hard work in order to lead a dignified life.