Altogether 9,096 beneficiaries from 11 districts were benefitted from a mega camp in Nagaland organised by the Nagaland State Legal Services Authority (NSLSA) under the aegis of National Legal Services Authority on Saturday.
The mega camp was organised on justice delivery system and to provide access to the benefits of the government's various welfare schemes for free.
"Altogether 9096 people from 11 districts of the state benefitted from the camp held on Saturday," NSLSA public relations assistant Ketholeno Neihu said.
The Kohima District Legal Services Authority (DLSA) organised the camp at Tseminyu.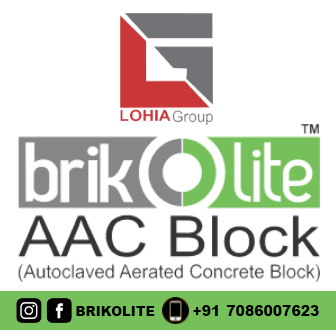 Also read: Assam Rifles jawans from Assam, Nagaland among 7 killed in Manipur ambush
Justice Hukato Swu, judge of the Gauhati High Court, Kohima Bench, inaugurated the state-level exhibition on justice delivery system, judicial administration and legal system reflecting the history, important landmarks and activities of the Gauhati High Court and legal services at Tseminyu town hall.
Altogether 1,581 beneficiaries availed benefits of various schemes of social welfare, labour, veterinary, horticulture and health and family welfare departments, banks, child helpline, senior citizens' helpline, eye check-up and Aadhar cards.
Also read: Foundation for Media Professionals condemns Tripura Police's FIR against 2 journalists
The Dimapur DLSA organised the mega camp at the district court complex in collaboration with various departments.
Altogether 350 beneficiaries availed different benefits from various departments.
The services provided included Aadhar new enrolment and correction, birth and death certificates, medical check-up, social welfare, food and civil supply and labour departments schemes, legal counselling and affidavits.
In Wokha, the DLSA provided free medical check-up and medicines, registration and correction of Aadhar cards, free vaccination, free tree saplings, registration of birth and death certificates, free animal health care and medicines, demonstration and distribution of fish feeds, malaria testing and medicines, schemes under social welfare department, post office, etc. to 436 beneficiaries from 10 villages.
Also read: DIGIPUB News India condemns Tripura police action against journalists
The Zunheboto DLSA organized the camp at the deputy commissioner's office complex where 1,295 beneficiaries availed the benefits of various schemes.
In Mokokchung, the DLSA conducted the camp at Sungratsu village, under Asetkong range covering 10 villages, for assessment and certification of persons with disabilities by the Imkongliba Memorial District Hospital, registration for old age and disability pension and scholarship from social welfare department and registration of labour card from the labour department.
Likewise, the beneficiaries of Tuensang, Peren, Mon, Phek, Kiphire and Longleng districts availed the benefits of the government's welfare schemes for free.