The Opposition Naga People's Front (NPF) on Thursday called upon the Nationalist Democratic Progressive Party (NDPP)-led People's Democratic Alliance (PDA) Government in Nagaland to instil confidence and security in the minds of the people, being more public-centric in the New Year.
In its New Year's greetings to the people of the State, the NPF, in a statement issued by its press bureau, said the year 2018 was an eventful year and hoped that the year 2019 has many good things in store for the Nagas. The party asserted to carry forward the aspirations of the Naga people as its topmost priority.
The Opposition party also asked the ruling dispensation not to tread the path of "hooliganism" as was seen in the case of Nagaland Home Minister Y. Patton threatening Chief Secretary R. Benchilo Thong over former State Director General of Police Rupin Sharma's transfer case in November last year.
"A clear indication of misgovernance and sore relations between the legislature and the executive which is a depressing precedent set by none other than the Home Minister himself. And the deafening silence from the Chief Minister himself on such major issue only suggests that this NDPP-led PDA Government is remote controlled," the Naga People's Front stated.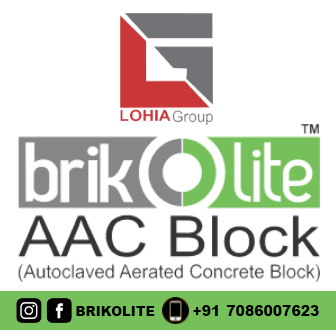 On its part, the NPF reiterated to remain a very constructive opposition and assured to leave no stone unturned when it comes to the welfare and development of the State and its people.
The NPF urged the PDA Government also to live up to the expectations of the people and fulfill the promises rather being a party with just "words and no deeds" with the beginning of the new year.
On development of roads in Nagaland, the NPF said the NDPP-led Government had only been full of rhetoric and impractical promises to the people of the State.
"The promises to give good roads to the Nagas in 60 days/100 days/1 year has been most comical," the party said.
It said a well-planned and insightful roadmap is important for good and sustainable roads in a State like Nagaland.
The party named a few ongoing road projects which the previous Democratic Alliance of Nagaland government under then chief minister and now Opposition leader T.R. Zeliang was able to bring sanctions.
"All these important road projects were sanctioned and work orders issued during 2017 and now we see that the fruit of hard work and able leadership of T.R. Zeliang will bring forth good and sustainable roads for the Nagas," the NPF claimed.
The Naga People's Front further accused the NDPP of attempting to poach its MLAs. "When they have a comfortable majority with their coalition partners, why do they need more members. When they already have disgruntled members in their party as well as in their coalition partner, why try to deceive others with assurances of monetary assistance and berths?" the Opposition party asked.