The Tai Khamti Heritage and Literary Society on Sunday felicitated the resource persons from Khamtilong of Myanmar who are imparting training cum crash course at the ongoing workshop on Tai Khamti revised script and literature at Kongmukham (Golden Paghoda) at Noicheynam (Tengapani) in Arunachal Pradesh.
Deputy Chief Minister Chowna Mein assured to place before the State Cabinet a proposal for creation of teachers' posts for Tai Khamti language which will be introduce as the third language in the Tai Khamti inhabited areas from this session.
He said Khamti is the only language in the State that has its own script after Bhoti and trained teachers are needed to teach the language.
He further said Khamti is a literally rich tribe and lauded the youths for showing keen interest in the language.
"At times, our people had almost neglected and shown least interest in the preservation and promotion of our own mother tongue. But the time is changing and the youths are taking the lead in learning and promotion of the language, which is a very good sign," Mein said.
He appealed to every member of the society, the elites and NGOs to cooperate and promote the language for betterment of all.
He further said, "Being an elected representative and as part of the government, I am just a facilitator but the lead role should be taken by the elite groups of the society, community based organizations, educated youths and NGOs."
He also expressed gladness that girls are also catching up and able to teach in Tai Khamti script while citing that once upon a time it was a taboo for women to enter a Buddhist temple because of which they could not learn the script as it was used to be taught inside the temple only.
"There is a welcome change in the society. It a new beginning and must be carried a long way," he said.
He requested Namsai Deputy Commissioner R K Sharma and DDSE T Pabin, who were present on the occasion, to introduce Tai Khamti script as the third language in private schools of the district too and issued directives for working out the modalities.
He also welcomed the step to make teaching of Tai Khamti script compulsory in temple/monastery of Tai Khamti inhabited area, which would go a long way in preservation and promotion of the language.
Mein also thanked the four resource persons from Myanmar for sparing their valuable time for such a long period at Kongmukham to impart much needed training on the revised script of Tai Khamti literature.
Parliamentary Secretary for Planning and Investment, Personnel and Training Chau Zingnu Namchoom lauded the trainees for their fast learning capability and talent.
He said that the art of teaching using different methods through singing, dancing and painting, etc, shown on the occasion were impressive.
He said such different techniques of teachings would be effective for promotion of Tai Khamti language.
Chow Khanseng Namchoom, retired PCCF and chief of Chongkham Village Council and Vimalatissa Bhikku, abbot of Kongmukham, also spoke on the occasion.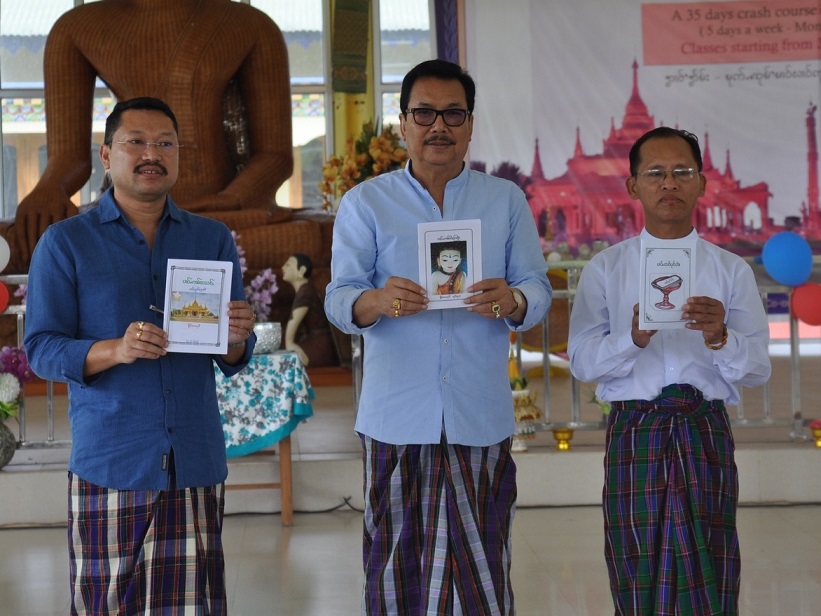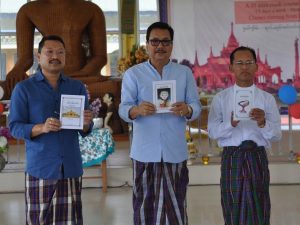 On the occasion, Tai Khamti books on song, prayer, grammar, dictionary (Tai Khamti to English) and poetry were released and distributed.
The trainees spoke on how to go about the teaching of Tai Khamti revised script to make it popular among the masses and also presented songs, dance and their paintings on the occasion.
The resource persons from Myanmar were Nerapatti Bhikkhu, Asim Sujara Bhikkhu, Chowroi Thonrai Mutong and Nangchoi Mowate Longchet.
Office-bearers of Tai Khamti Heritage and Literary Society, monks and senior citizens were also present on the occasion.