The opposition Congress in Assam came down heavily on the ruling BJP for not inviting former Prime Ministers HD Deve Gowda and Dr Manmohan Singh to the inaugural ceremony of the Bogibeel Bridge as both the former PMs had played important roles in the construction of the bridge.
The historic Bogibeel Bridge over the Brahmaputra, connecting Dibrugarh in the southern bank and Dhemaji in the northern bank, was inaugurated by Prime Minister Narendra Modi.
Also read: First accident takes place on approach road to Bogibeel Bridge
Addressing a press conference in Guwahati, the leader of the Opposition in Assam Legislative Assembly, Debabrata Saikia on Wednesday said that Prime Minister Modi and the BJP as a whole lack political culture.
Also read: Former PM Deve Gowda disappointed for being 'ignored' on Bogibeel inauguration
Talking to reporters, Saikia, who is also the leader of the Assam Congress Legislature Party (ACLP), said:  "The Bogibeel Bridge project was a part of the Assam Accord in 1985 and it was sanctioned in 1997-98. The foundation stone of the project was laid by former Prime Minister SD Gowda on January 22, 1997 and the commencement of the project's construction took place under the then Prime Minister Late Atal Bihari Vajpayee on April 21, 2002."
He also said: "In 2007, Dr Singh had declared the bridge as a national project and arrangement was made for the requisite funds," adding, "But neither former PMs Deve Gowda nor Dr Singh were invited to participate in the inauguration programme."
Also read: Assam: ASTC starts bus services over Bogibeel bridge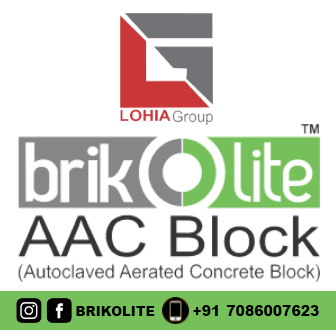 Congress leader Saikia alleged that the BJP Government was using "government events for political propaganda".
It is to be noted that apart from Deve Gowda and Manmohan Singh, former Union Minister and AGP leader Birendra Prasad Baishya, who also played a major in granting the project, former Assam CM Tarun and opposition leader Saikia were also not invited to the bridge inauguration programme.
Also read: Bogibeel Bridge: 21 years on a dream come true for Assam…but at what cost?
Lambasting Modi for his failure to fulfil various promises, Saikia said: "In 2014, Prime Minister Modi had announced that he would revive Nagaon and Panchagram Paper Mills. The Rs. 1900 crore revival package is still awaiting a nod from the Prime Minister's office. We want to know what happened to that promise. The BJP-led government before 2014 polls promised to give Schedule Tribe (ST) status to six communities. However, nothing has happened in this regard."
Former Assam minister and senior Congress leader Pradyut Bordoloi alleged that Union Minister Nitin Gadkari laid the foundation stone for Jorhat-Majuli bridge in 2015 but the detailed project report (DPR) for the project is "yet to be prepared".