Bolstered with the electoral victory in the Lok Sabha elections, a much more confident Narendra Modi will take the oath of office as the Prime Minister at 7 pm on Thursday.
President Ram Nath Kovind will administer the oath to the PM and the council of ministers.
More than 8,000 guests are likely to attend the swearing-in ceremony, which will take about 90 minutes. It will witness the biggest gathering in India's history.
Also Read – 3 ministerial berths from Northeast in Modi 2.0 govt likely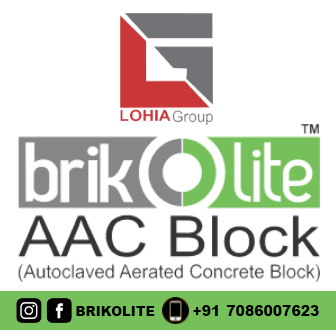 The Venue
The oath-taking ceremony will take place at the forecourt of the Rashtrapati Bhavan. Traditionally, oath taking ceremony takes place at Durbar Hall.  In 1990, Chandra Shekhar was the first PM to be sworn in at the forecourt of Rashtrapati Bhavan.
Atal Bihari Vajpayee was the second PM to take oath at the forecourt of Rashtrapati Bhavan in 1998. Narendra Modi was the third PM to be sworn-in at the forecourt of Rashtrapati Bhavan in May 2014.
The Guest List
Heads of state of 14 nations are likely to attend the ceremony.
Leaders of BIMSTEC – Bangladesh, Myanmar, Sri Lanka, Thailand, Nepal and Bhutan have confirmed attendance.
Md Abdul Hamid, President of Bangladesh, Maithripala Sirisena, President of Sri Lanka U Win Myint, President of Myanmar, Pravind Kumar Jugnauth, Prime Minister of Mauritius, K P Sharma Oli, Prime Minister of Nepal, Dr Lotay Tshering, Prime Minister of Bhutan, Grisada Boonrach, Special Envoy of Thailand have confirmed their participation.
Kyrgyztan President and current chair of Shanghai Cooperation Organisation Sooronbay Jeenbekov has confirmed his participation.
Karnataka Chief Minister HD Kumaraswamy, Tamilnadu Chief Minister Edappadi K Palaniswami, Delhi CM Arvind Kejriwal, YSR Congress Party president Y.S. Jagan Mohan Reddy and Telangana CM K Chandrashekar Rao are expected to attend.
UPA chairperson Sonia Gandhi, Congress President Rahul Gandhi and former Prime Minister Manmohan Singh will attend the swearing-in ceremony.
West Bengal chief minister Mamata Banerjee will not attend the programme.
Actor-turned-politicians Kamal Haasan and Rajinikanth are expected to join the ceremony. Bollywood stars — Kangana Ranaut, Shah Rukh Khan and Karan Johar have been invited.
Industrialists like Ratan Tata, Mukesh Ambani, Ajay Piramal and Gautam Adani have been invited. John Chambers and Bill Gates have also been extended invitation for the ceremony.
Sports personalities are also in the list of invitees — gymnast Dipa Karmakar, former sprinter P T Usha, cricketers Rahul Dravid, Anil Kumble, Javagal Srinath and Harbhajan Singh are in the list. Badminton player Saina Nehwal and badminton coach Pulella Gopichand have been invited.
Ceremony High-Tea and Dinner
President Ram Nath Kovind will host a dinner for the visiting dignitaries after the swearing-in ceremony.
Dinner has been arranged for 40 dignitaries, including Vice President M. Venkaiah Naidu and PM Narendra. Malik said,
The high tea will be mainly vegetarian, including samosas, rajbhog and lemon tarts.
The dinner will include both vegetarian and non-vegetarian delicacies.
'Daal Raisina'is the signature dish of the high-profile dinner. While the ingredients for the signature dish have been airlifted from Lucknow, the cooking began 48 hours ago.