Mizoram chief minister Zoramthanga on Friday called upon the Mizo people to start a new beginning for unification of all Mizo tribes living in different parts of the country and the globe.
Also read: Chapchar Kut Festival 2019 celebrated in Mizoram
He said this while attending the concluding function of the two-day celebration of Chapchar Kut, the most colourful festival of the Mizo that concluded amid pomp and gaiety at the Assam Rifles Ground in Aizawl on Friday.
Zoramthanga further said that the Mizos living in the State have a greater responsibility to play a key role to unify all the Mizo tribes in the country and across the globe.
"Let this festival bring stronger unity among the Zo kindred tribes in India, Myanmar and Bangladesh," Zoramthanga said.
Chief Minister Zoramthanga was the 'Kut Pa' (father of the festival) on the second day of the festival, which was themed 'Zofate Impumkhatna' (Unity of Zo kindred tribes).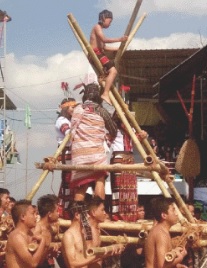 People from all walks of life clad in traditional attire thronged the streets of Aizawl and the festival venue, where cultural dances, traditional games and music were organized on the occasion.
As part of the celebration, flower, photo and painting, handicraft and handloom, and food exhibitions were organized at the venue.
Chapchar Kut has been celebrated in Mizoram for ages. Mizo historians believe that it originated while Mizos settled in Myanmar around 1450 AD.
The modern-day Chapchar Kut is a blend of Mizo culture and Christianity.
Besides Mizoram, cultural troupes of all the north-eastern states participated in the festival that showcased Mizo dances, songs and music, fashion parades and demonstration of customs and traditions.
Delegates from Myanmar, Bangladesh and different States of India, besides domestic and foreign tourists, attended the festival.